Biotechs grabbed the spotlight last week with some jaw-dropping moves in select names, while the major averages lifted quitely within their respective ranges.  The S&P 500 is sitting just beneath breakout territory at 1849, the NAZ needs a close above 4177 to get going again, and the RUT high of 1167 is coming into view.  The bulls could start another leg up any day, but we need to see resistance levels cleared to set that in motion.
Although my detailed trading plan is reserved for members of the site, I wanted to nonetheless share 5 setups of interest I ran across this weekend in doing my research.
Put them on your radar and keep assessing them daily. As setups are negated or fail, seek out some replacements. As setups confirm their patterns, observe their price and volume behavior closely to gauge whether or not they still have some gas in the tank.
Here are 5 setups of interest for this week:
FONR just rested for 3 days to digest the most recent pop but now could go again.  Average volume is light for the past month but price spikes have been accompanied by heavier activity, making it plenty liquid on days it has been moving.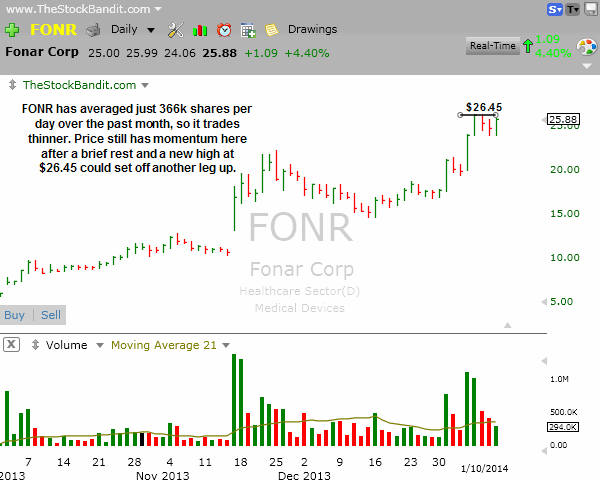 DDD is churning not far from resistance but a breakout could set it free to run again. It may be overdue a pullback, but momentum hasn't left it yet.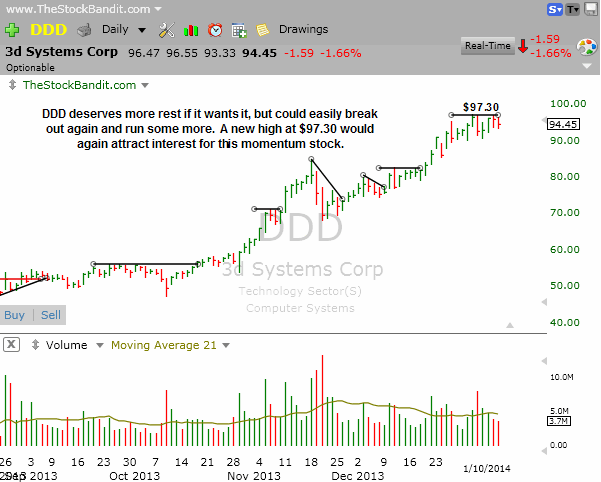 XOP has stabilized after a dip and could easily head back toward the December high.  Check other names in this sector for similar patterns.
JCI is coiling just beneath multi-week resistance with this high-level base.  The high is $51.90, but a push through the whole number could set it free for a lift.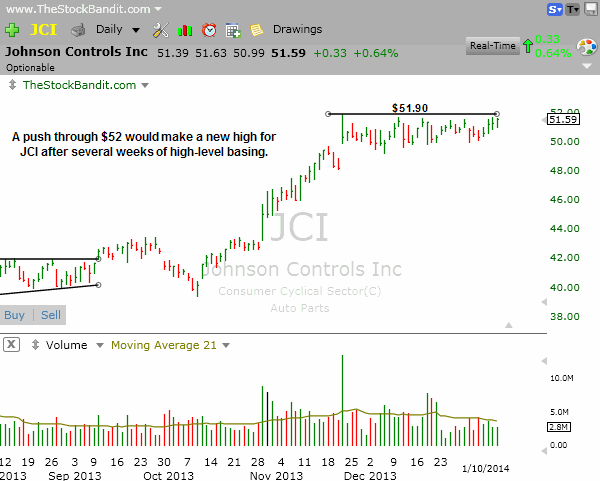 GSVC looks good right here as it starts a new leg up out of a low-level wedge.  Lots of room for a recovery here.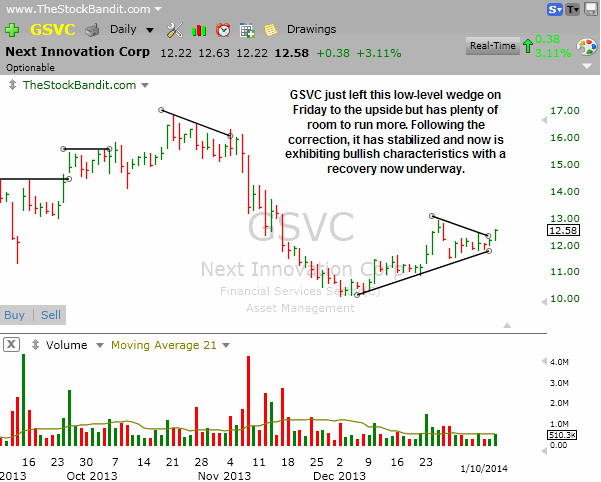 Through the nightly service, I share swing trade setups with members here including my planned entry, stop, and target levels. I also produce Charts on Demand for a special Thursday educational video. Check out the trial if you'd like to kick the tires.
Trade Like a Bandit!
Jeff White
Take a trial to our Stock Pick Service to get our trades.