Potential catalysts failed to spark a meaningful move last week, and the bulls ignored additional opportunities to produce a breakout.  All eyes are on them this week as we see which side wins the battle with the indexes sending some mixed signals.
I reserve my daily trading plan for members of the site, but I wanted to share 5 setups of interest with you as we head into a new week of trading.
Put them on your radar and keep assessing them daily. As setups are negated or fail, seek out some replacements. As setups confirm their patterns, observe their price and volume behavior closely to gauge whether or not they still have some gas in the tank.
By the way, I do not have any positions in the stocks listed and am only interested in entries beyond the highlighted levels. Should price fail to push beyond the levels listed, I'll take no action.  Price provides the proof, then I make an entry. Here we go:
HAL has a bullish base here and a break above the upper trend line puts it back in motion.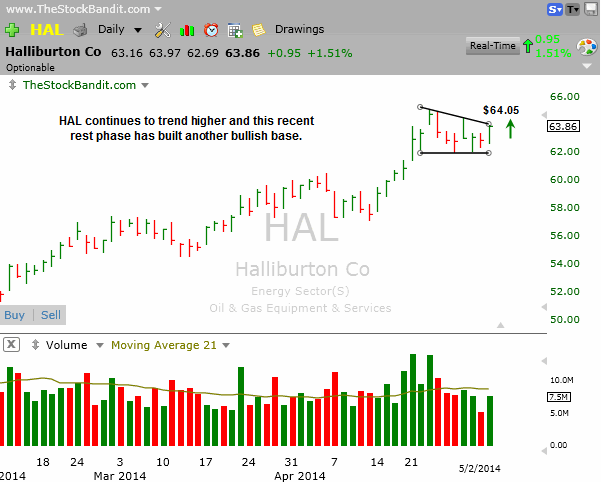 PVA has pulled back in a similar fashion to the prior dip and again faces a descending trend line.  A push through and the highs are the next stop.  Earnings are due out a week from Monday (5-12) according to Yahoo! Finance.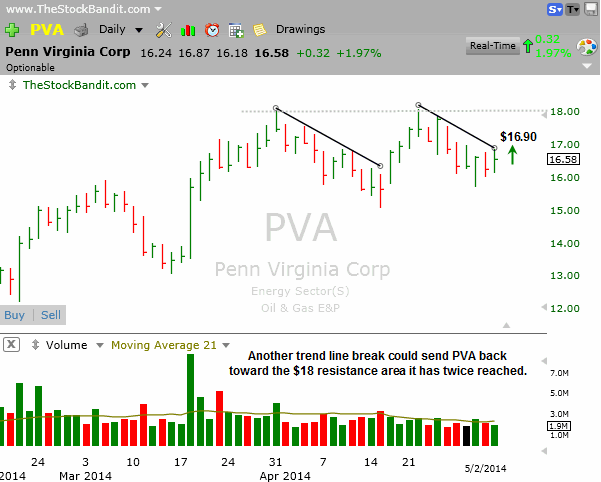 CERN continues to trend lower and this appears to be a bounce within that trend rather than a lasting change of direction. A break below rising support may invite more selling.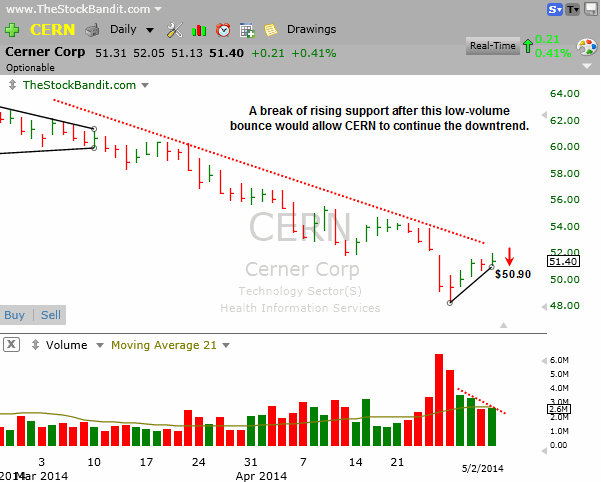 GTLS bounced back to test former support from below last week and has so far failed to reclaim it.  A rollover move from here and additional weakness kicks in to continue the downtrend.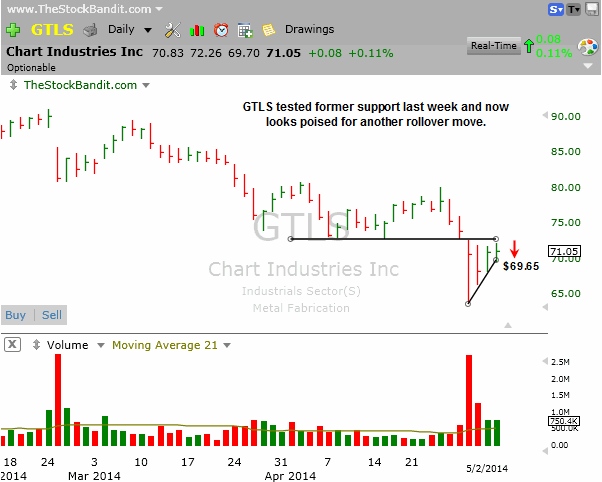 WDAY has bounced but still has lower highs in place.  A break of rising support and downside momentum could easily reappear.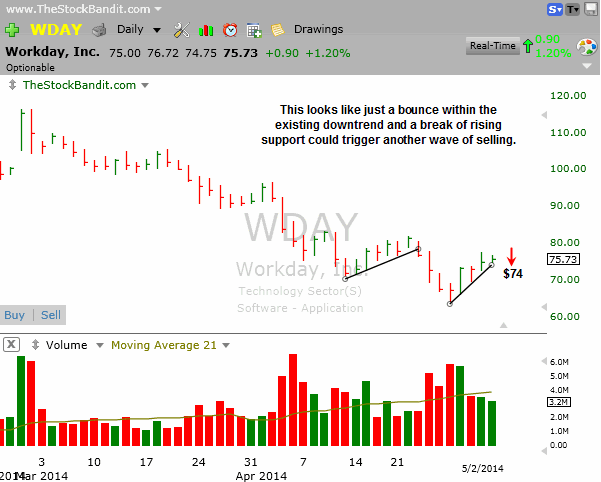 Through the nightly service, I share swing trade setups with members here including my planned entry, stop, and target levels. Check out the trial if you'd like to kick the tires.
Trade Like a Bandit!
Jeff White
Take a trial to our Stock Pick Service to get our trades.