Get the Secrets for Successful Swing Trading,
Day Trading, & Position Trading in Today's Market…
By: Jeff White
The market is ever-changing, and that requires serious adaptation on your part as a trader.  Regardless of timeframe or style, what worked last month might fail miserably this month.  In reality, that places a tremendous premium on having a wide set of trading skills to utilize at any given time – whenever the conditions call for an adjustment.
The Advanced Stock Trading Course was designed to provide exactly that.  Covering a multitude of strategies, as well as the conditions under which they are best employed, this course will make any trader a more complete trader.  This course will leave you more prepared, less confused, and fully-equipped to focus on the things which matter most.
The Advanced Stock Trading Course is for:
Traders who already know the basics and have some experience in the markets.  Having an understanding of 'Trading 101' gets you in the door, but guarantees nothing.  Today's market is too fast and complex to show up with merely a basic knowledge, which means you either build on that foundation now or face the frustrations of being a step behind.  This course puts you beyond the basics.
Traders seeking to develop their own trading plan.  The self-directed trader is a self-sustaining trader.  He relies on no one and has the ability to focus on executing his plan because it can be trusted.  This course outlines everything necessary for creating a trading plan, and it offers cues for adaptation along the way so you know exactly when another approach should be implemented.
Traders wanting to operate on multiple timeframes.  Having a preferred timeframe is fine, but ignoring all others will leave a lot of money on the table.  Stop missing those opportunities by learning to allocate capital to day trading, swing trading, and position trading.  This course equips you to utilize them all for maximum profitability.
Frustrated traders.  The competitive landscape of the market naturally delivers frustration to traders who aren't able to adapt when the time comes.  That often occurs when a trader has only a limited number of approaches, and each of them has been exhausted.  This course will open your eyes to a broader number of strategies, allowing you greater flexibility as a trader to modify your approach as needed.
Traders who realize they're ill-equipped in today's market.  Anytime you're outgunned, it's a hopeless feeling.  Two choices surface whenever that's the case: become better prepared, or walk away.  If the latter choice isn't an option, then getting some Higher Education is how you'll overcome.  The wisdom you'll gain in this course will not only leave you equipped to attack, it'll allow you to see more quickly when a given style is losing its effectiveness and should be replaced.

The Advanced Course includes over 6 1/2 hours of instruction, all segmented nicely into short lessons, making it easy to locate a particular topic when you want to refresh your memory.
You'll learn specific aspects of each trading timeframe, such as:
Swing Trading – locating plays, strategy, methodology, maintaining watchlists efficiently, trading breakouts, reversal trading, pullback trading techniques, and more.
Day Trading – intraday scanning, precision executions for profits, basket trading, scalping, exhaustion tactics, the futures, trading reversals, continuation plays, and more.
Position Trading – pyramiding positions, trading around a position, protecting profits and capital using options, best conditions & situations, and more.
The Advanced Course also covers:
in-depth money management
diversifying trade timeframes
seasonality
trading routines
overcoming trading biases
trading the news
adding to winning trades
…and much more.
Of course, the Advanced Course comes with lifetime access, as well as my direct help anytime you need it.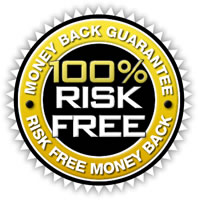 I'm glad you're here, and I know you're excited to get started.  I can't wait to start working with you and see you discover new ways to profit in the market!  It's time for you to get fully equipped to maneuver in an ever-changing market environment, so enroll now for instant access to the course lessons and I'll see you in the classroom!