We've gotten a steady pullback since early in the month, and that has proven to be welcomed by bulls and bears alike.  Is this a dip we can aggressively buy just like the others since November, or is there still some selling to come?  We'll let the charts speak for themselves on that.
As we head into a new week of trading, it's time once again to take a look at the indexes and the key levels they're dealing with. This will impact how individual names move, so it's where every new trading week begins.
NAZ – The NAZ has lifted quickly from its pullback low and now is working on filling a gap from two weeks ago. Beyond that, resistance still looms.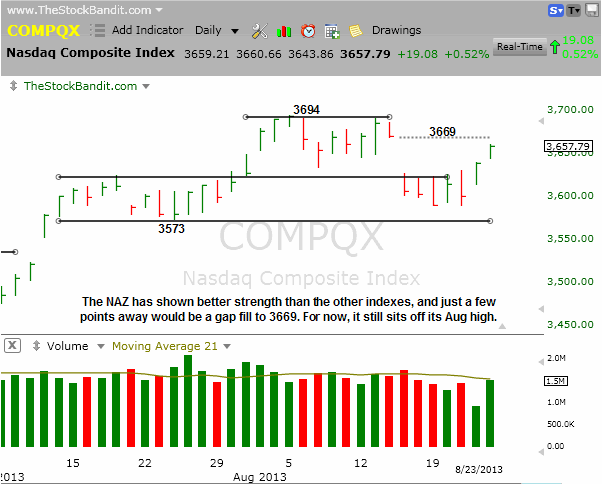 SP500 – The S&P has rebounded from 1639 but volume isn't confirming this lift.  Toss into the mix the fact that this index has not yet reclaimed former support at 1671, and there are plenty of reasons to remain cautious in the short term.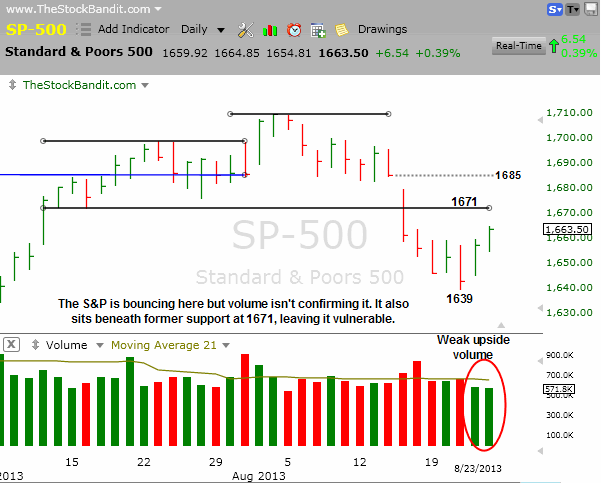 RUT – The RUT got back above 1036 last week but now faces a gap to 1047.  If it's able to fill that void, there are still a pair of resistance levels beyond that at 1056 and 1063, respectively.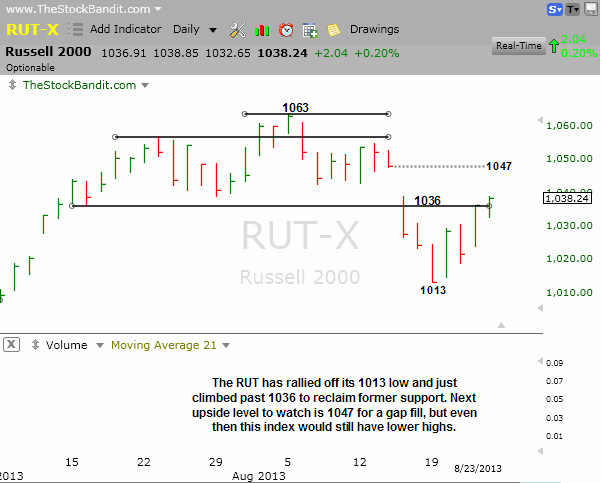 DJIA – The DJIA held the 14887 level last week and is getting a modest bounce from that level, as expected.  However, it's a long climb back to 15400 broken support, so it's difficult to expect lasting upside just yet.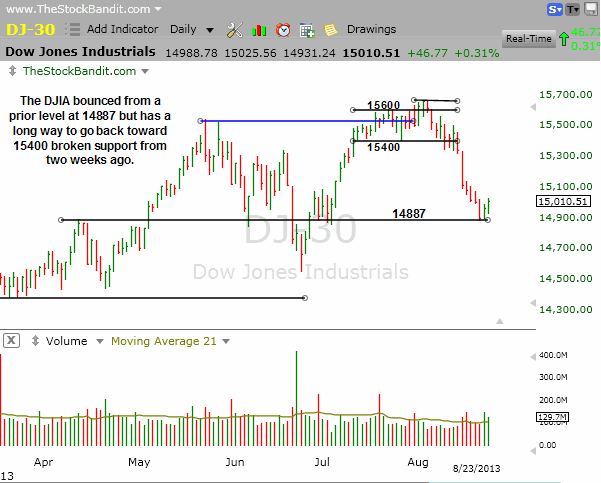 Take a trial of the Stock Pick Service to get my trades.
Trade Like a Bandit!
Jeff White