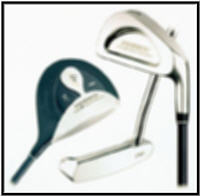 My high school golf team used to have a challenge every winter during our off-season.  Coach would allow us to pick any 3 clubs we wanted and we'd play 18 holes with only those 3 clubs for low round and a little reward (plus bragging rights).
Those of you who are golfers are probably already thinking which clubs those would be, but it took some deciding.  On our team were a number of great players, yet very rarely would you find 2 players who selected the same 3 clubs.
It came down to some imagination by those who could hit multiple types of shots with a single club to add versatility.  Putting with a wedge.  Chipping with a 7-iron.  Hooding a 4-iron for maximum distance.
Every club in the bag has its own purpose, and fortunately, in our real tournaments we were allowed to carry 14.
Likewise, there are many different trading styles to choose from, with each one having its own purpose.  You might have your handful of favorites, but there's no limit to how many different styles you can employ.  It's a matter of understanding conditions, understanding yourself, and utilizing the best strategy given those circumstances.
Know the purpose of each setup you trade.  Have a plan for why, where, and when you'll enter and exit.  Understand which situations it works the best, and use that setup at that time.
Build your abilities along the way…add more 'shots' to your repertoire after mastering the basics.
By the way… one of my friends shot even par 71 my junior year to take the title.  It was December and only about 45 degrees, and he had 3 clubs.  He was extremely talented and very creative, but when the spring came and conditions were challenging, he felt even more prepared and equipped to play his best with 14 clubs in his bag again.
Don't make excuses for your trading with all the resources available to you!  Equip yourself properly and see what happens.
Trade Like a Bandit!
Jeff White
Take a trial to our Stock Pick Service to get our trades.