Buy and Hold Doesn't Work Like it Used to,
it's Time for You to Take Control.
By: Jeff White
If you're like many others these days, you're tired of letting the performance of the broad market determine your financial success or failure.  That doesn't have to continue to define your results.  There's a different way.  By taking on an active investor approach and trading the market, you'll gain unprecedented flexibility in not only the protection of your assets, but also in the number of profitable opportunities you'll detect.
But what if you don't know how to go about becoming a trader?
What if you don't know the first thing about stocks, and maybe all you've ever done is buy a mutual fund or a bond?
How do you get to the point to where you're buying and selling stocks based on real supply and demand, and not just some rumor that you've heard?
And how do you locate and execute trades for your own account even if you have zero experience in the stock market?
Well, this course contains the answers to those questions and a TON more.  If you're ready to enter the realm of trading but have never known how to begin, this is the course for you.

The Basic Course includes over 4 1/2 hours of instruction, all segmented nicely into short lessons, making it easy to locate a particular topic when you want to refresh your memory.  The lessons cover topics such as:
hardware and software for trading
finding trade candidates
trade management tactics
developing a trading plan
trading psychology
how to win and lose the right way for success
goal setting
…and much more.
Of course, the Basic Course comes with lifetime access, as well as my direct help anytime you need it.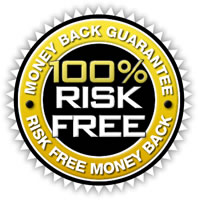 I'm glad you're here, and I know you're excited to get started.  I can't wait to start working with you and see you discover a new path to freedom!  It's time for you to take action, so enroll now for instant access to the course lessons and I'll see you in the classroom!