With a shot at resistance levels across the board last week, the bulls couldn't get it done.  Cash got raised and prices rolled over, which keeps a lid on the market for now.  Are we destined for new correction lows?  Only time will tell, but for now the path of least resistance remains down.
As we head into a new week of trading, it's time once again to take a look at the indexes and the key levels they're dealing with. This will impact how individual names move, so it's where every new trading week should begin.
NAZ – The NAZ stopped short of the prior bounce high last week, then rolled over hard.  This keeps the lower-highs scenario intact and invites a gap fill to 4034, if not a test of prior support.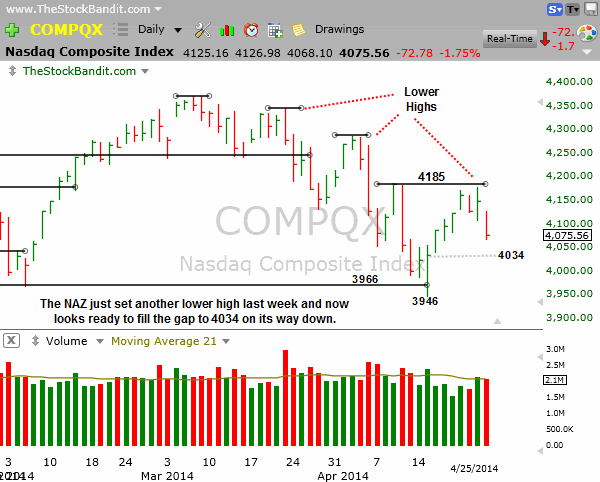 SP500 – The S&P knocked on the door of resistance once again last week, but failed to clear it.  Price is now backing off and it looks like a gap fill to 1842 may be next.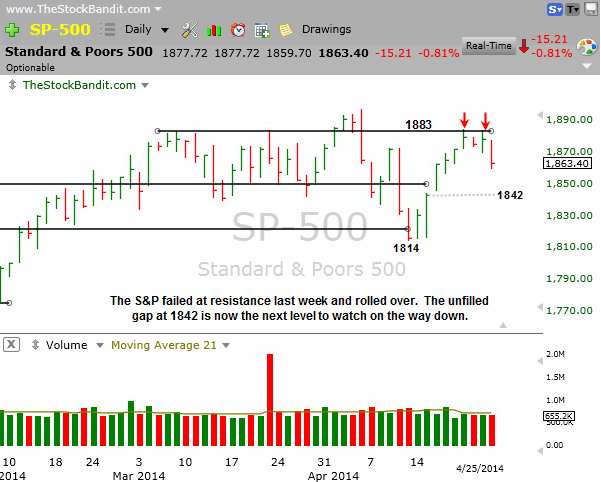 RUT – The RUT bounced big from the April low but couldn't clear 1160 and subsequently rolled over to end the week at 1123.  The correction continues.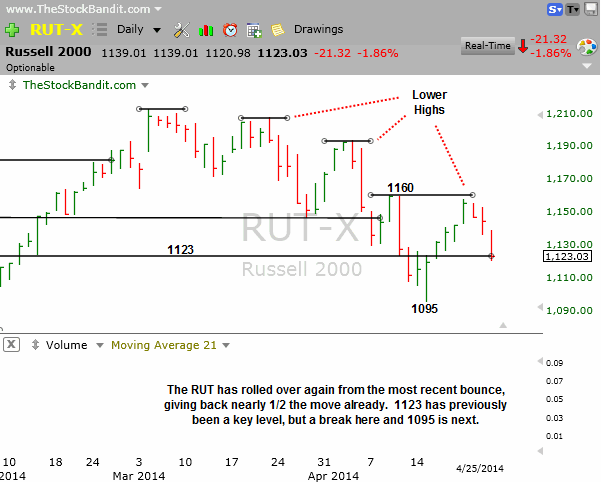 DJIA – The DJIA had rallied up to resistance last week after testing support a couple of weeks ago, but it couldn't muster the strength to break out.  Now cash is getting raised and price is heading lower once again within the range.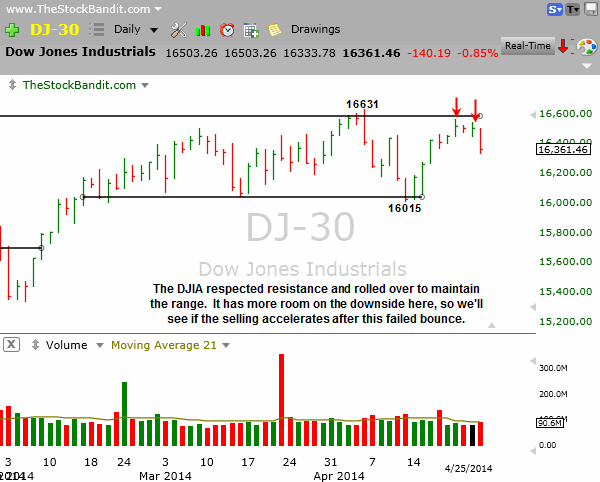 Trade Like a Bandit!
Jeff White
Take a trial to the Stock Pick Service to get my trades.
Follow @TheStockBandit on Twitter