The indexes struggled to make headway last week with a failed breakout in the S&P 500.  The NAZ and RUT each broke out, but have since pulled back to test the breakout zone, putting them in a vulnerable position for failure if the bulls don't get in gear soon.
Although my detailed trading plan is reserved for members of the site, I wanted to nonetheless share 5 setups of interest I ran across this weekend in doing my research.
Put them on your radar and keep assessing them daily. As setups are negated or fail, seek out some replacements. As setups confirm their patterns, observe their price and volume behavior closely to gauge whether or not they still have some gas in the tank.
Here are 5 setups of interest for this week:
AMGN is facing a potential breakout to an all-time high if it can clear the $120 area.  There's plenty of blue sky above for it to gain momentum.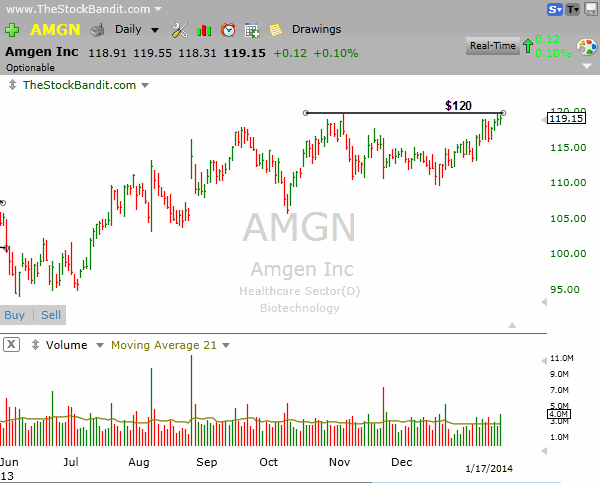 SFUN has been rallying in a rhythmic fashion in recent weeks with several lateral and descending trend lines being cleared. Watch the current pivot for another potential move.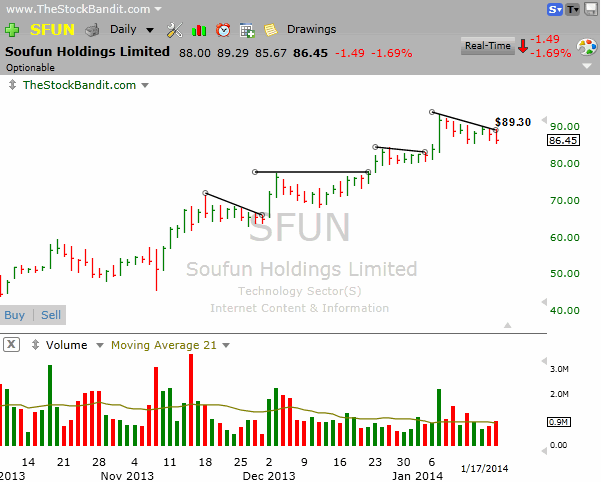 ORLY is facing major resistance here but a breakout through $135.70 could set this one free to continue higher.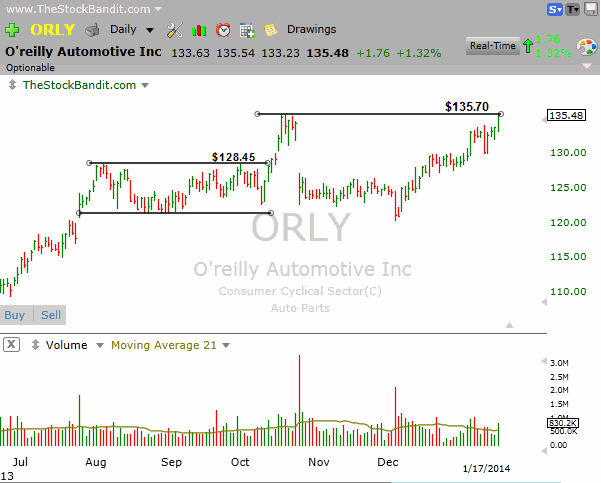 ZU is facing short-term declining resistance but a push through $41.70 could put it back in rally mode after the recent dip.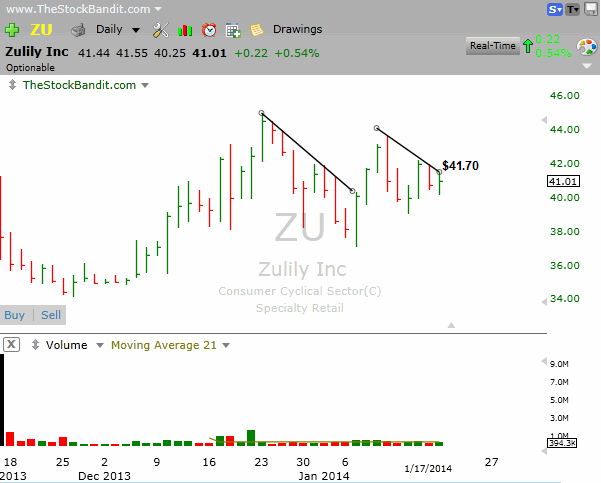 FDX stalled out and failed to clear resistance a few weeks ago.  It now is hugging rising support, which could set off a downside trend change if broken in the coming days.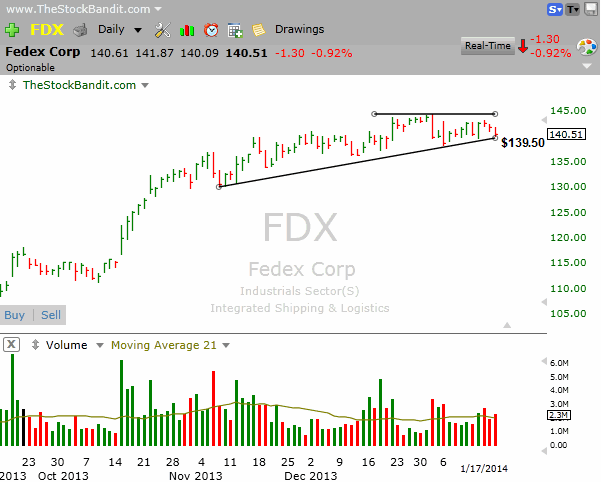 Through the nightly service, I share swing trade setups with members here including my planned entry, stop, and target levels. I also produce Charts on Demand for a special Thursday educational video. Check out the trial if you'd like to kick the tires.
Trade Like a Bandit!
Jeff White
Take a trial to our Stock Pick Service to get our trades.