The indexes continued their short-term bounce last week, maintaining some exceptional momentum. That brings with it plenty of bullish charts, yet there are still some bearish setups as well in stocks which are reluctantly lifting from their recent lows.  I'm excited to have opportunities on both sides of the tape here, because regardless of which direction the broad market goes next, there will be some good chances to participate in the move.
Although my detailed trading plan is reserved for members of the site, I wanted to nonetheless share 5 setups of interest I ran across this weekend in doing my research.
Put them on your radar and keep assessing them daily. As setups are negated or fail, seek out some replacements. As setups confirm their patterns, observe their price and volume behavior closely to gauge whether or not they still have some gas in the tank.
By the way, I have positions in none of these stocks and am only interested in entries beyond the listed levels.  Should price fail to push beyond the levels listed, I'll take no action.  Here are 5 setups of interest for this week:
GTAT has based in recent days following a sharp rally from the $9 range. Now a breakout through $12.05 is the next potential play.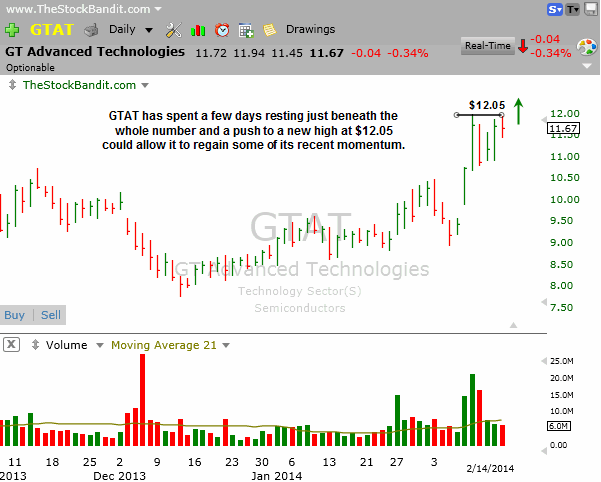 TK is sitting just shy of multi-week resistance and a breakout through $55 would allow this stock to begin a new leg higher.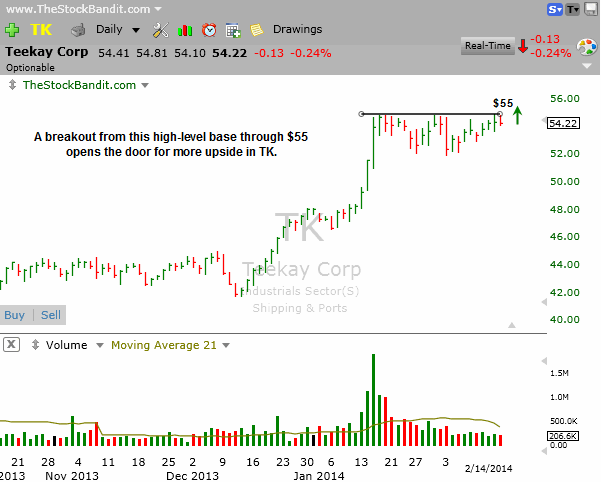 UAL pulled back from its recent high but has stabilized in recent days.  A turn up through the downtrend line at $45.25 will be needed to put this stock back on the move.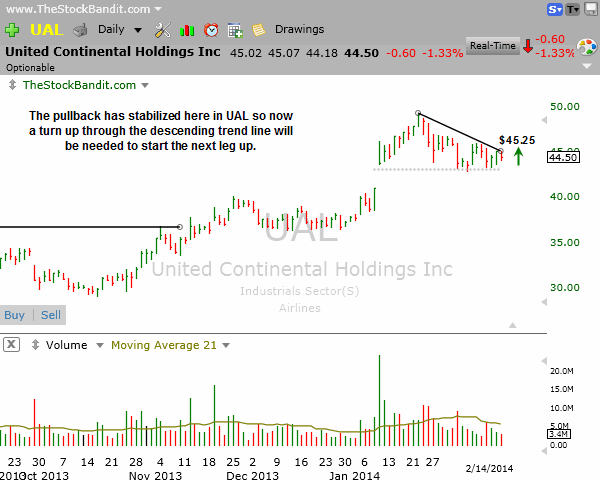 LNC is nearing the apex of this rising wedge and could turn lower again soon.  Price failed multiple times at resistance a few weeks ago and this rising wedge sets up a potential lower high.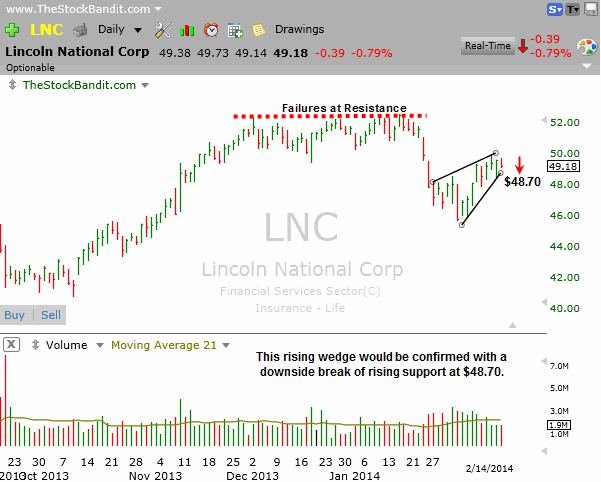 ROST has stalled out after a bounce and now a multi-day low at $68.85 could bring a quick return to the $66 area.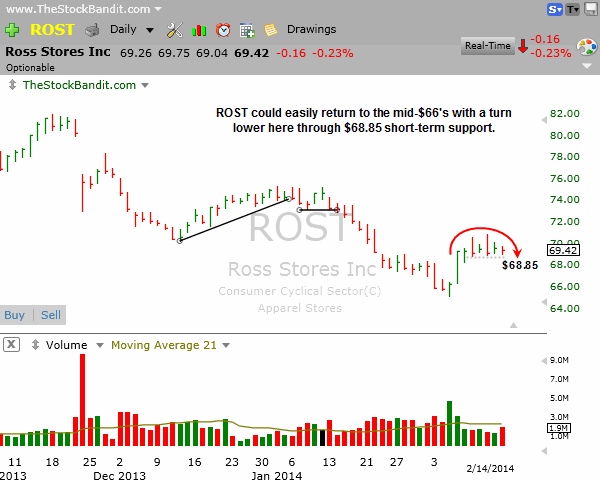 Through the nightly service, I share swing trade setups with members here including my planned entry, stop, and target levels. I also produce Charts on Demand for a special Thursday educational video. Check out the trial if you'd like to kick the tires.
Trade Like a Bandit!
Jeff White
Take a trial to our Stock Pick Service to get our trades.