The indexes covered a lot of ground last week in both directions, ultimately finishing not far from where the prior week ended.  It's a time to stay on our toes and seek out trades in both directions with the fickle momentum we're seeing in the current environment.
Although my detailed trading plan is reserved for members of the site, I wanted to nonetheless share 5 setups of interest I ran across this weekend in doing my research.
Put them on your radar and keep assessing them daily. As setups are negated or fail, seek out some replacements. As setups confirm their patterns, observe their price and volume behavior closely to gauge whether or not they still have some gas in the tank.
Here are 5 setups of interest for this week:
HIMX has quietly been basing for a few weeks but this ascending triangle pattern is getting closer to a resolution. An upside breakout sets price free to climb again.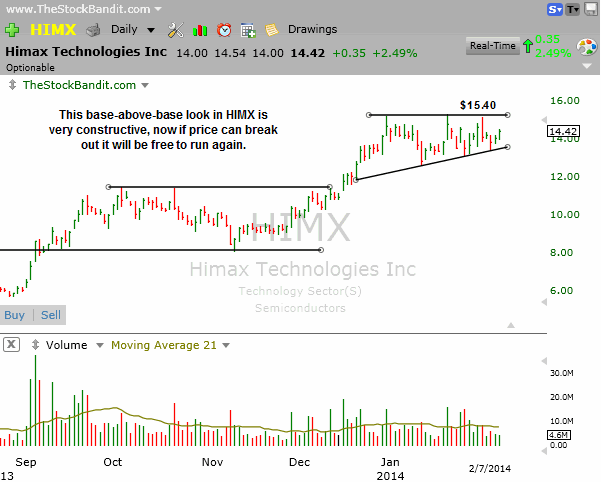 MRVL is starting to push through a downtrend line and any continuation through $15 adds validity to the breakout.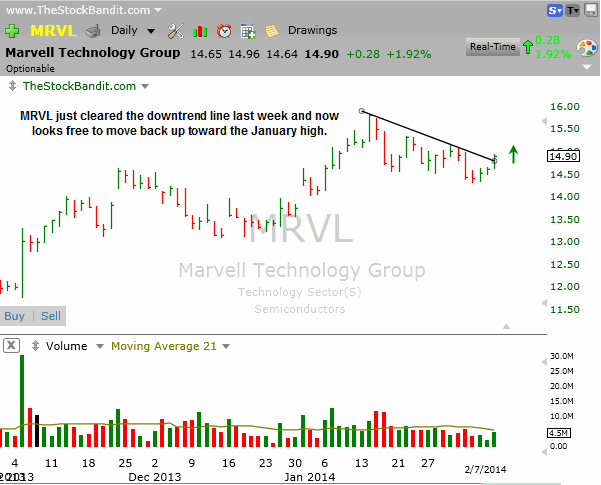 SA went through a nasty correction but then based out and is now in the early stages of a big-picture recovery.  Next resistance is $9, giving it some room to rally in the near term.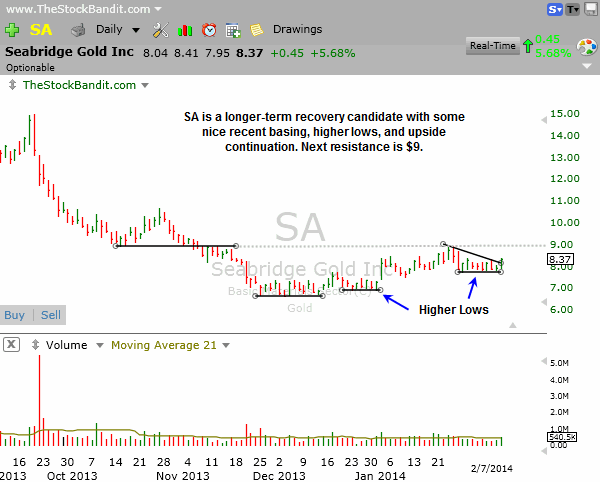 WDC is poised for a push higher but needs to exit this falling wedge.  A breakout could quickly test the $90.44 high from January.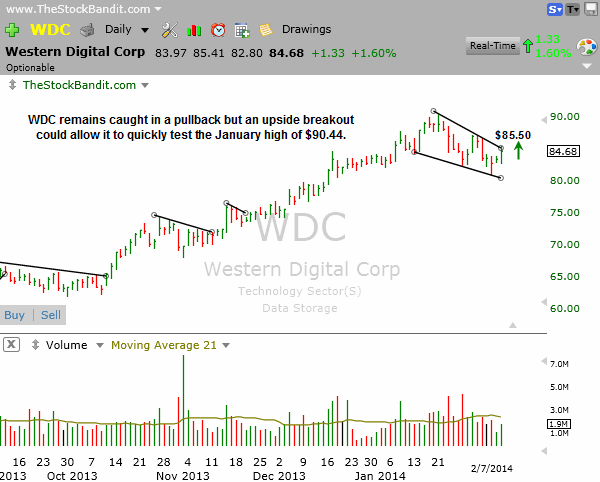 VMW is bouncing but volume is diminishing and the stock could soon run out of steam.  That would create a lower high and set the stage for a deeper correction, particularly with a downside break of $90 if it happens this week.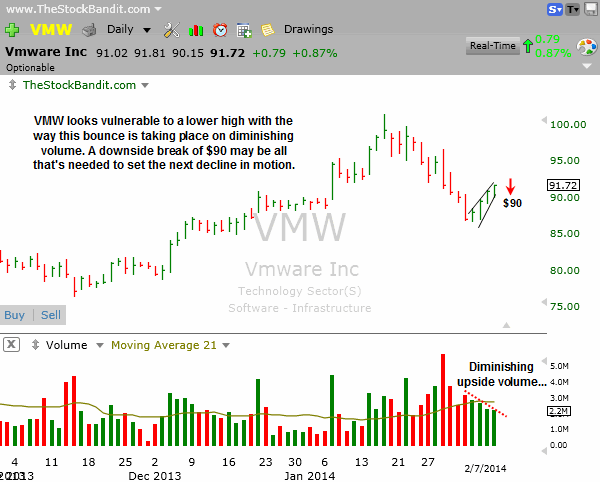 Through the nightly service, I share swing trade setups with members here including my planned entry, stop, and target levels. I also produce Charts on Demand for a special Thursday educational video. Check out the trial if you'd like to kick the tires.
Trade Like a Bandit!
Jeff White
Take a trial to our Stock Pick Service to get our trades.