Nasty day today out there, no question about it.  Worst day of 2012 for the DJIA, and new correction lows everywhere you look.
Well….almost everywhere.
Everywhere but the homebuilder stocks I should say.  They're holding up like champs.  Are these things bulletproof?
I'm not suggesting that, but they dodged a missile today.  If these aren't already on your radar, they should be.  Check out a few of these charts.
KBH gave up less than 1% today and is sitting just shy of recent trendline resistance: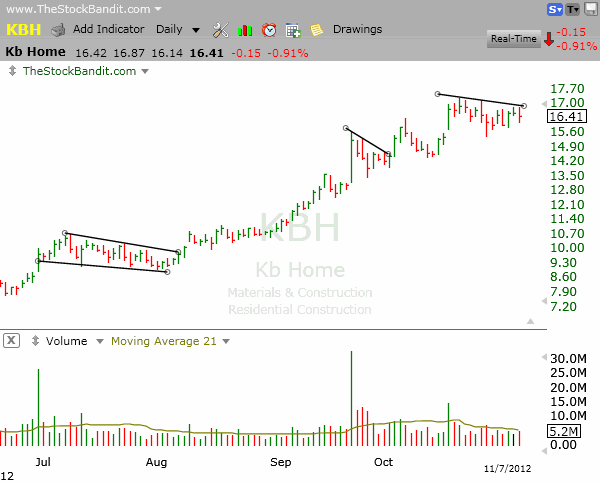 LEN finished green on the day while the S&P gave up 33 and is facing breakout territory: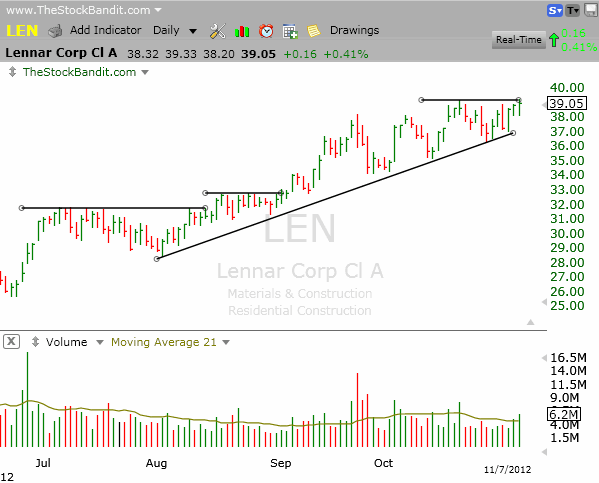 PHM gave up a few cents but stayed in its recent consolidation zone, it's holding up great: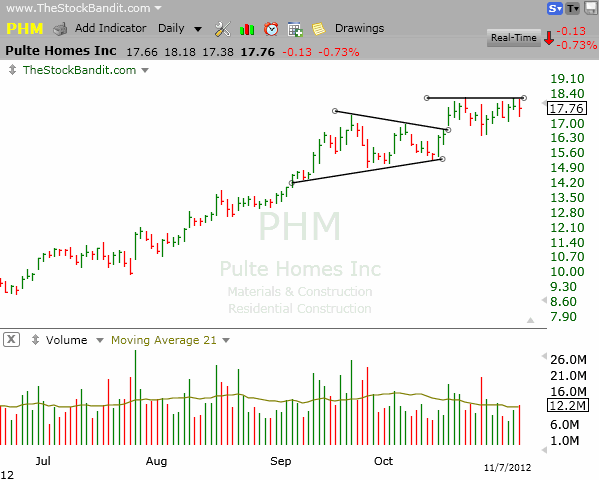 RYL isn't quite breaking out but finished the day down just a couple pennies, holding within its base: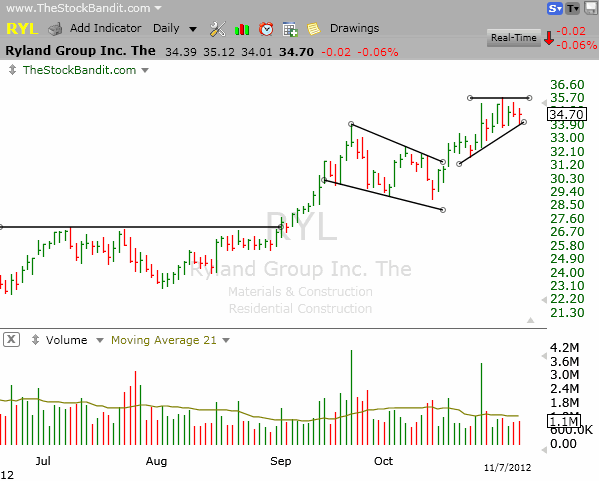 I'll of course be sharing my trades on these and anything else I'm stalking inside the Member Area.
Trade Like a Bandit!
Jeff White
Subscribe to our Stock Pick Service to get our trades.