Last week ended with some hard selling, particularly in the final half hour on Friday.  That resulted in trading range breaks to the downside for both the S&P 500 and DJIA, while the RUT and NAZ were able to hold inside their respective ranges. Was it merely pre-weekend worry or a sign of more selling to come?
As we head into a new week of trading, it's time once again to take a look at the indexes and the key levels they're dealing with. This will impact how individual names move, so it's where every new trading week begins.
NAZ – The NAZ has 33 points of room on the downside before it would break this trading range to the downside, although on a closing basis Friday constituted the lowest close since May 14.  A hard break below this range invites a gap fill from early May.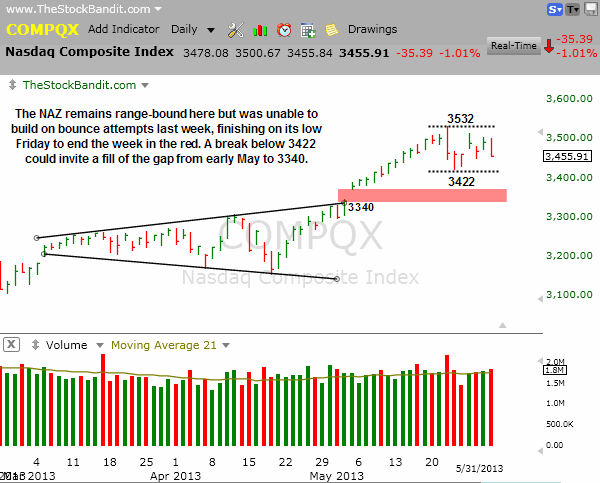 SP500 – The S&P undercut 1635 support on Friday, and now the next level to watch is former resistance at 1597.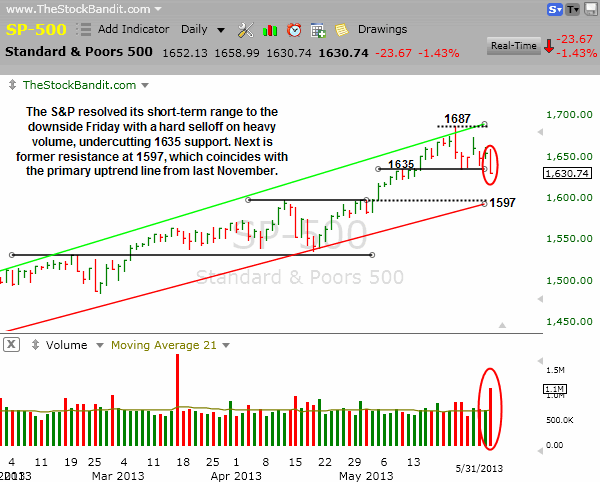 RUT – The lowest RUT close since May 14 is 982, and on Friday it finished just 2 points above that level.  Intraday support was recently found at 970, giving this index a bit of room for now.  Should we see a breakdown there, 954 will be next.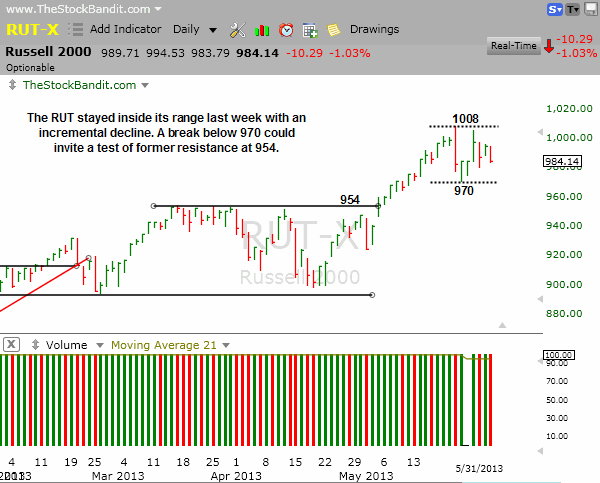 DJIA – The DJIA suffered its worst decline on Friday since April 15th and also broke below its trading range.  There's about 230 more points of room on the downside before next support would be found.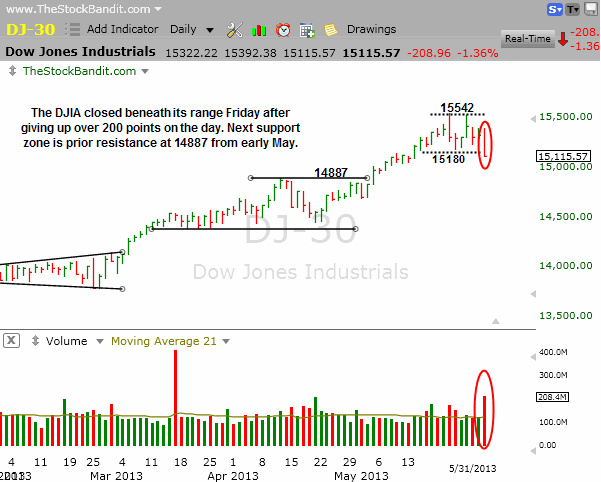 Take a trial to our Stock Pick Service to get our trades.
Trade Like a Bandit!
Jeff White