The bulls maintained their edge last week with some continued strength and then some much-needed basing action.
As we head into a new week of trading, it's time once again to take a look at the indexes and the key levels they're dealing with. This will impact how individual names move, so it's where every new trading week begins.
NAZ – The NAZ made a new high by clearing 3694, saw some follow through, and then rested the final three sessions of the week.  This bodes well for continuation higher, and there's potential for a measured move to 3814 by adding the channel height to the breakout level.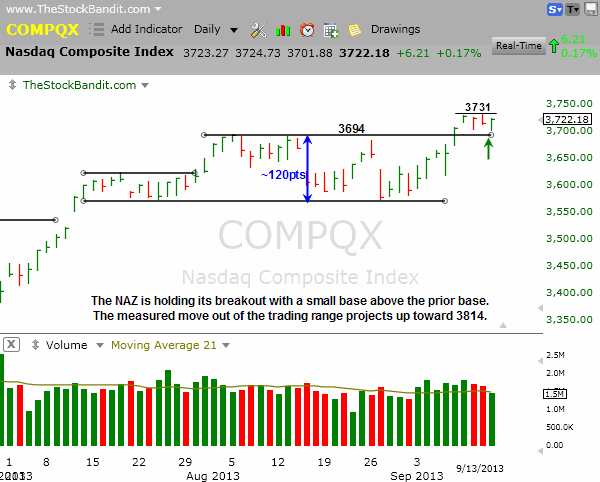 SP500 – The S&P is trying to base here with a miniature bull pennant after a big ramp off the recent pullback low.  It has reclaimed 1671 and filled a gap last week to 1685 and now sits just over 1% from the all-time high of 1709.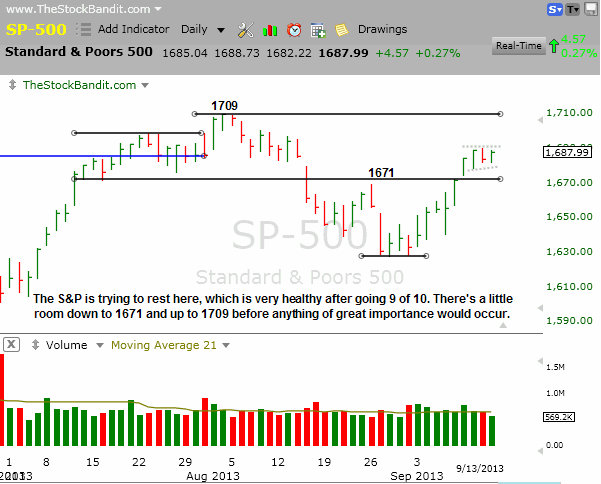 RUT – The RUT saw a huge rally off the key 1008 area to return to 1056, another level it has respected multiple times including this summer.  That said, it's not far from a breakout and new all-time highs could be painted soon on this daily chart.  Any and all rest is welcomed at this stage but the past 3 sessions have certainly helped to digest the recent lift.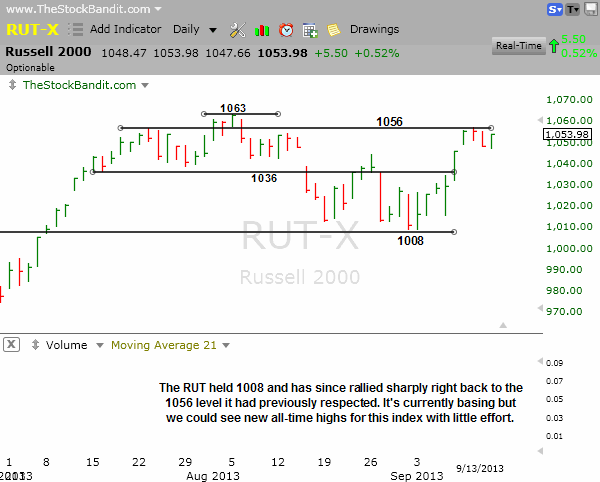 DJIA – The DJIA saw a huge advance last week to get within spitting distance of the 15400 level it broke down from in August. This index now needs some rest after this steep rally.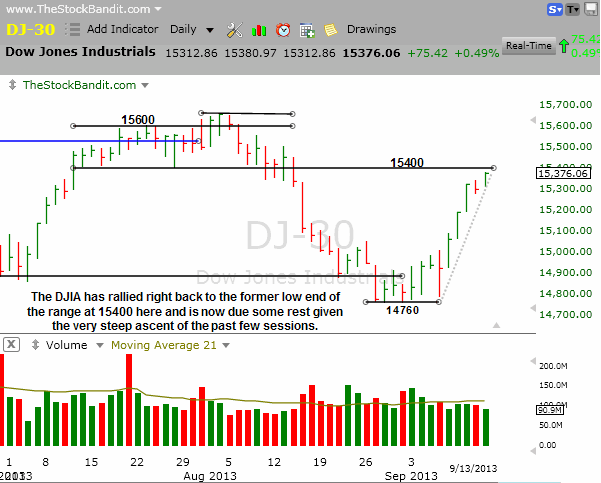 Take a trial of the Stock Pick Service to get my trades.
Trade Like a Bandit!
Jeff White