IPO stands for Initial Public Offering.  This is the first time a stock is publicly traded on an exchange.  A company may go public for a variety of reasons, but most frequently in an effort to raise capital for various business purposes.  This may be to fund research and development, or to pay off debt.  An IPO is priced by underwriters, which may or may not be the price where the stock begins to trade.
Example of an IPO: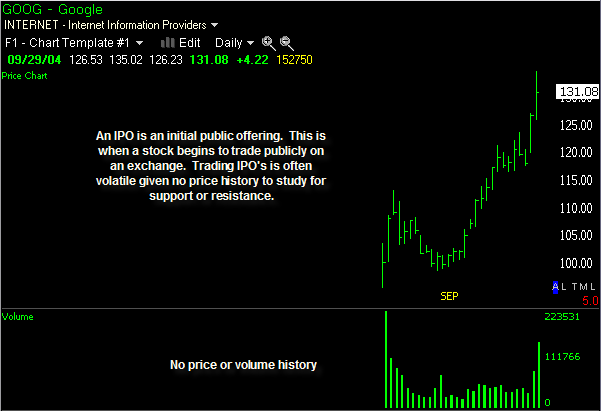 This stock's IPO or initial public offering was the start of trading on an exchange, which is seen with the lack of price history on the chart.
Return to the chart patterns page to learn more.