This morning I was a guest on a financial radio show, and wanted to share the charts of stocks I discussed on the show.  If you're here for the first time after listening to the show, welcome!
Here are the setups:
AMZN may be building a large cup & handle here, although the handle needs work with more basing.  Regardless, breakout zone is $265 for this high-flyer.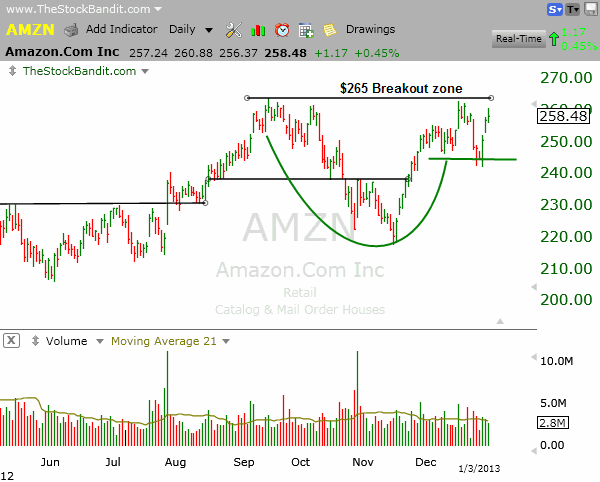 AAPL remains range-bound as I have been noting.  Plenty of room to fluctuate, but the key levels are $505 and $595 for this tech leader.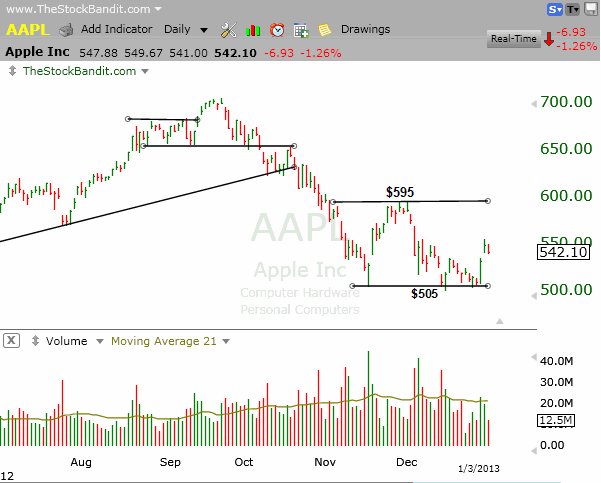 CREE is basing just beneath highs and may be ready to go soon.  Breakout territory is $35.25.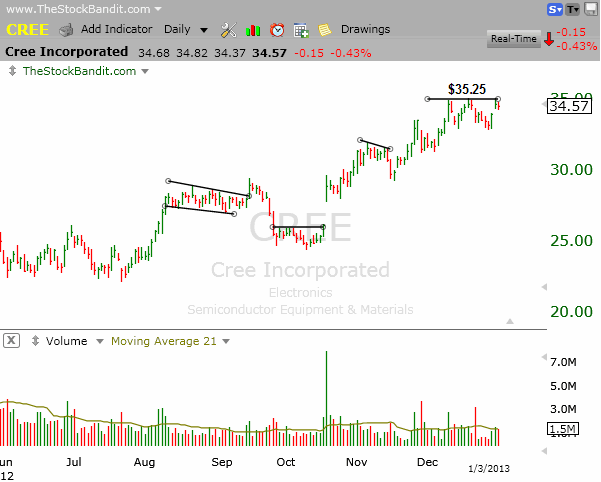 ANR is just now clearing multi-month resistance and has lots of room to recover.  A push through the $10.30 – $10.50 zone opens the door for much higher prices.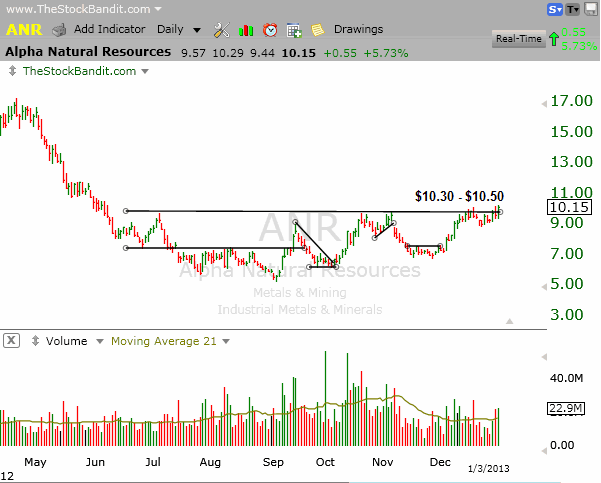 COH is a potentially bearish setup as it churns near the low end of this multi-month channel.  A breakdown through $53.00 support would indicate the sellers are taking charge.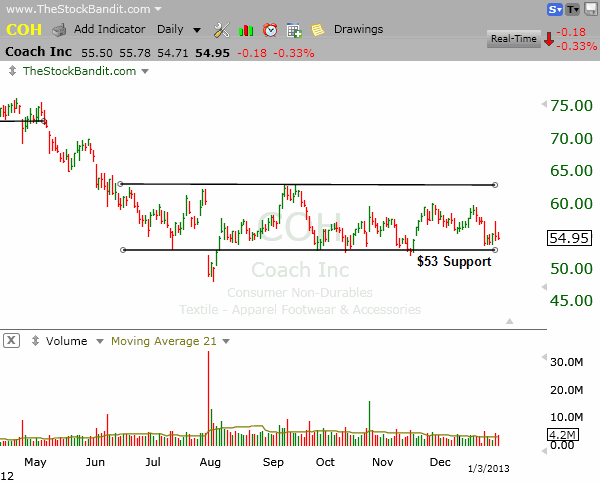 Z may be gearing up for an attempt to fill the gap from early November.  Needs to clear $29.25 to get going.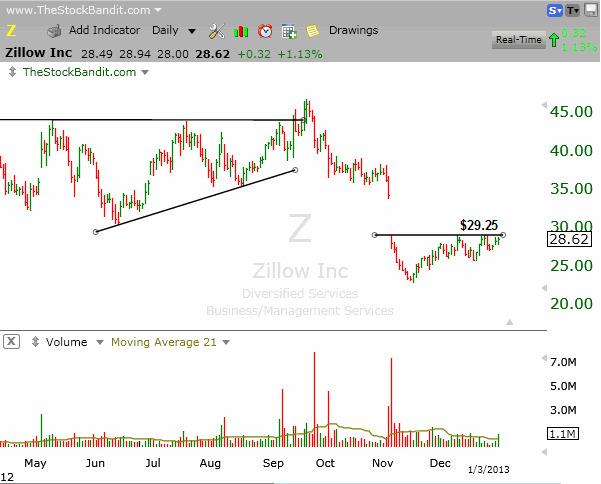 FB is digesting the big November move with some churn in recent weeks, but a push through $29 puts it back on the move.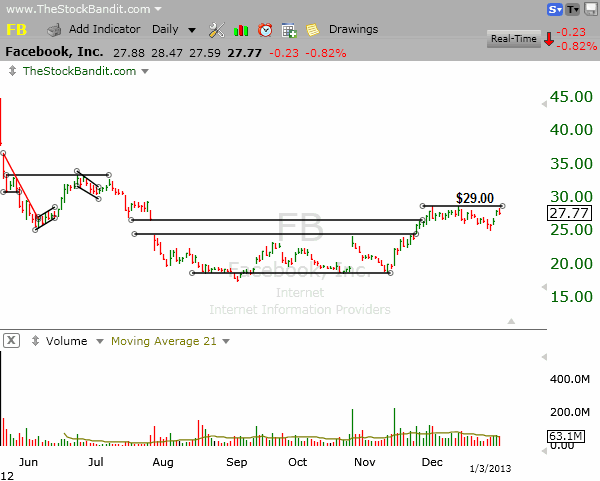 WTW is facing key resistance and may get going as New Year's dieters benefit this stock after some technical higher lows.  A push through $58.50 resistance paves the way for a continued recovery.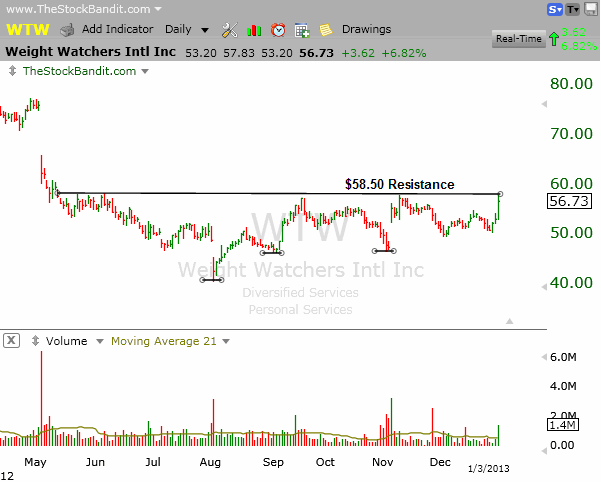 I share setups like these with subscribers all the time. Check out the trial if you'd like to kick the tires.
Trade Like a Bandit!
Jeff White
Take a trial to our Stock Pick Service to get our trades.