The early-August playbook is now back on the table as yet another V-shaped recovery becomes a possibility. The most recent pullback finally became short-term exhausted last week, and both bulls and bears have rushed in to produce bids.
I reserve my daily trading plan for members of the site, but I wanted to share 5 setups of interest with you as we head into a new week of trading.
Put them on your radar and keep assessing them daily. As setups are negated or fail, seek out some replacements. As setups confirm their patterns, observe their price and volume behavior closely to gauge whether or not they still have some gas in the tank.
By the way, I do not have any positions in the stocks listed and am only interested in entries beyond the highlighted levels. Should price fail to push beyond the levels listed, I'll take no action.  Price provides the proof, then I make an entry. Here we go:
ALNY isn't far from resistance and a breakout would allow this stairstep pattern to continue with a new high.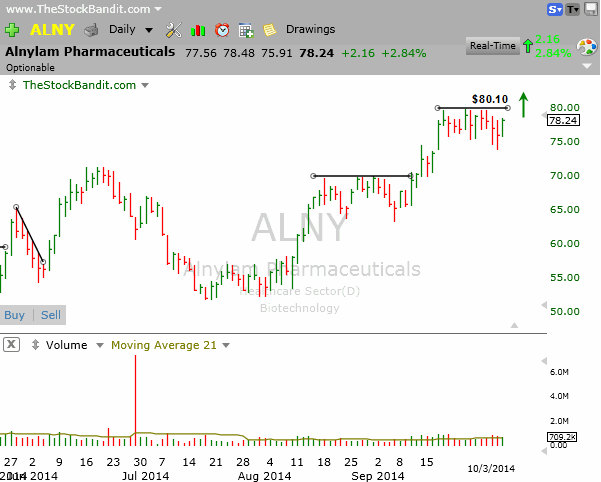 BDSI has channeled slightly lower in recent weeks but a push above the upper line may set it free for another run to continue the uptrend.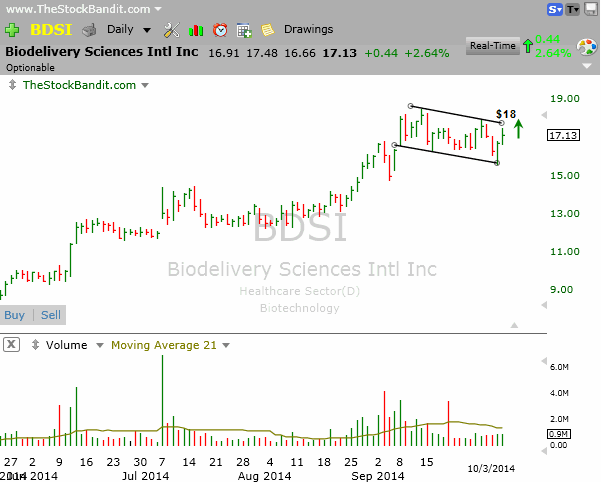 MU is basing just beneath multi-month resistance so it belongs on breakout watch.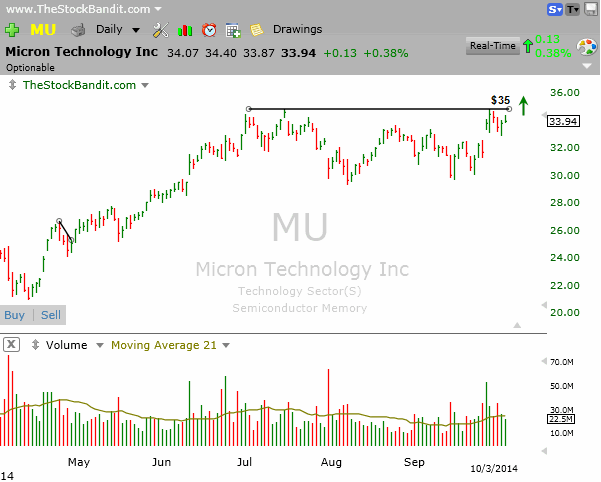 WTW is coiling in a tightening pattern to digest the recent run, but a breakout could complete the gap fill from February.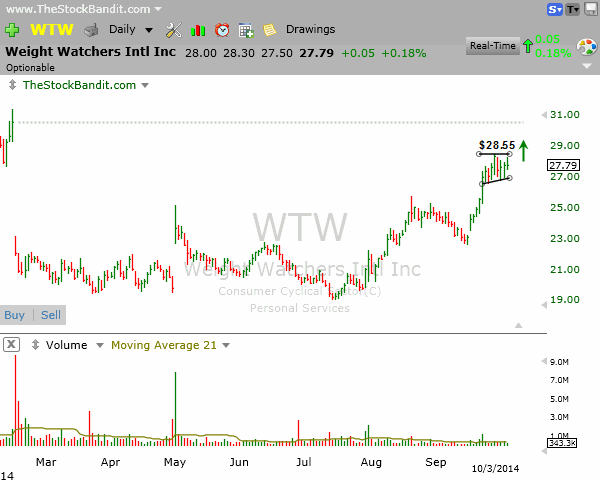 RGLD is resting on support and a breakdown could quickly bring a test of the May low.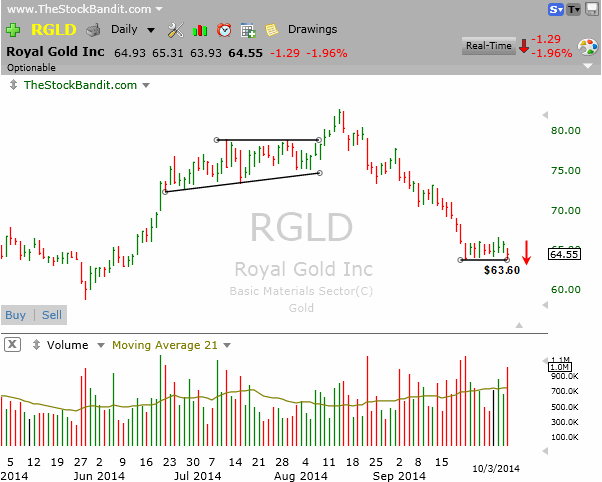 Through the nightly service, I share swing trade setups with members here including my planned entry, stop, and target levels. Check out the trial if you'd like to kick the tires.
Trade Like a Bandit!
Jeff White
Take a trial to our Stock Pick Service to get our trades.