Stocks attempted to rest last week, but simply slowed their pace. Despite the market being stretched, there are still a number of bullish setups to choose from if you look in the right places.
I reserve my daily trading plan for members of the site, but I wanted to share 5 setups of interest with you as we head into a new week of trading.
Put them on your radar and keep assessing them daily. As setups are negated or fail, seek out some replacements. As setups confirm their patterns, observe their price and volume behavior closely to gauge whether or not they still have some gas in the tank.
By the way, I do not have any positions in the stocks listed and am only interested in entries beyond the highlighted levels. Should price fail to push beyond the levels listed, I'll take no action.  Price provides the proof, then I make an entry. Here we go:
BITA has gone parabolic but each euphoric-looking high has only been met with mild pullbacks like this one. A turn north of $90 and it could see triple digits quickly.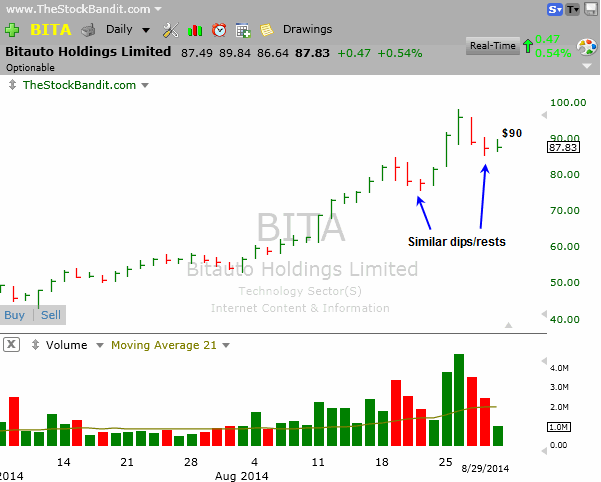 UNP is basing with a very nice clean bull flag pattern. Breakout would be above $106.50 as a new high is made.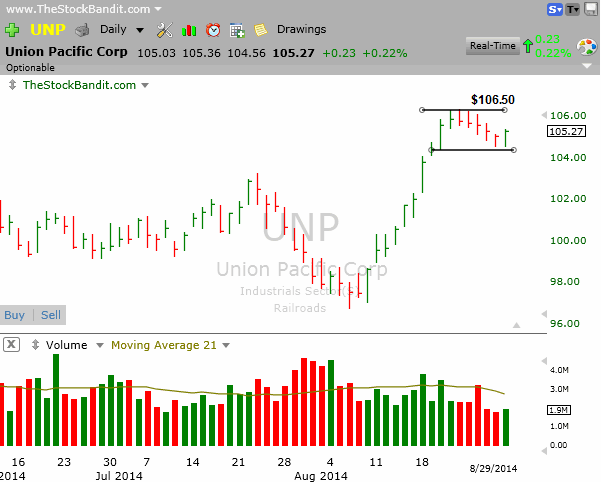 ARWR is coiling beneath multi-month resistance but a move through it gives this one lots of room to recover.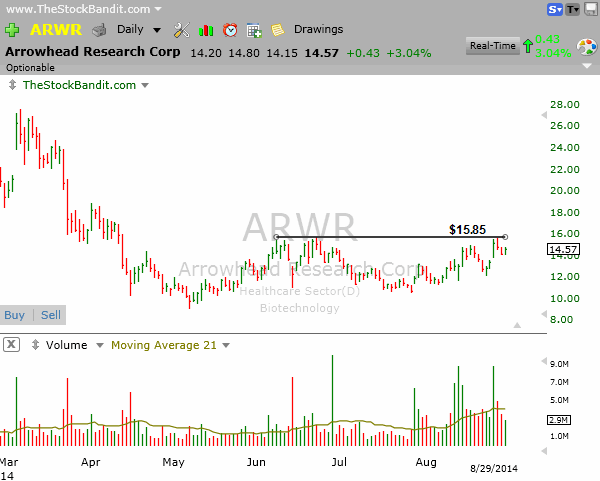 P is in pullback mode here but an upside break of this descending channel may invite a quick return to the $29 area.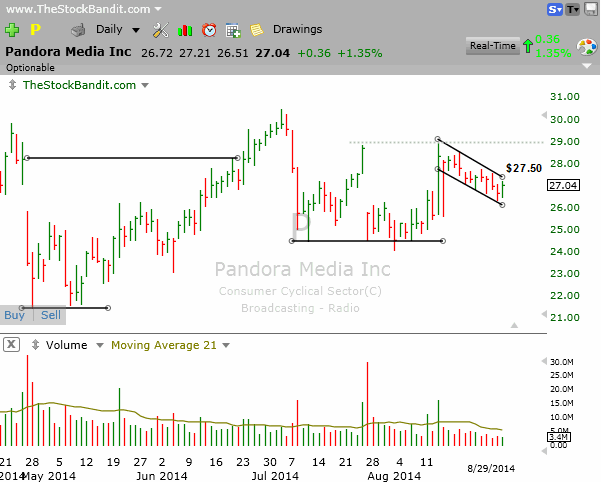 APC tried to break out last week from this high channel but initially failed. It's facing another opportunity and a new high could do the trick.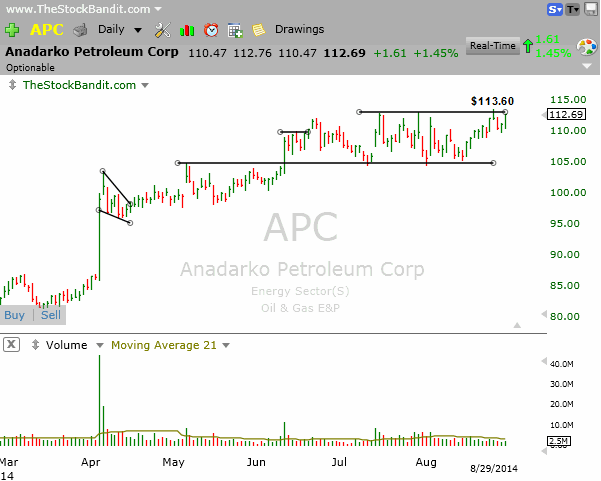 Through the nightly service, I share swing trade setups with members here including my planned entry, stop, and target levels. Check out the trial if you'd like to kick the tires.
Trade Like a Bandit!
Jeff White
Take a trial to our Stock Pick Service to get our trades.