The averages are giving mixed signals out there so it's a time to eye trades on both sides of the tape.
I reserve my daily trading plan for members of the site, but I wanted to share 5 setups of interest with you as we head into a new week of trading.
Put them on your radar and keep assessing them daily. As setups are negated or fail, seek out some replacements. As setups confirm their patterns, observe their price and volume behavior closely to gauge whether or not they still have some gas in the tank.
By the way, I do not have any positions in the stocks listed and am only interested in entries beyond the highlighted levels. Should price fail to push beyond the levels listed, I'll take no action.  Price provides the proof, then I make an entry. Here we go:
KSU just rallied and is now attempting to rest. This could create a very nice flag or pennant in the next few days, so watch $123 for a new high to indicate it's back on the move.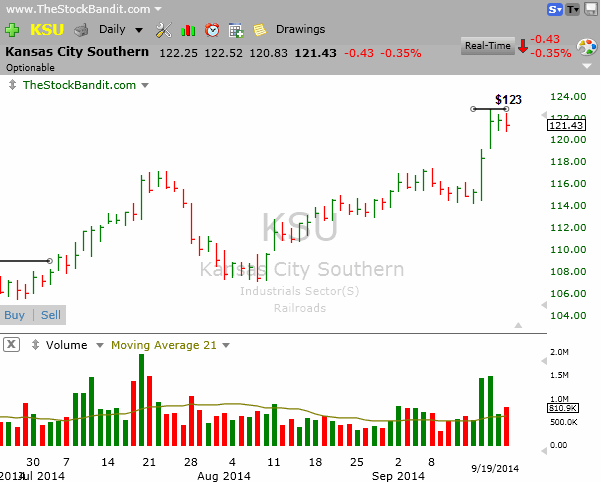 GPRO has carved out a high-level trading range measuring $8 in height. A new high at $71.60 is the number to watch.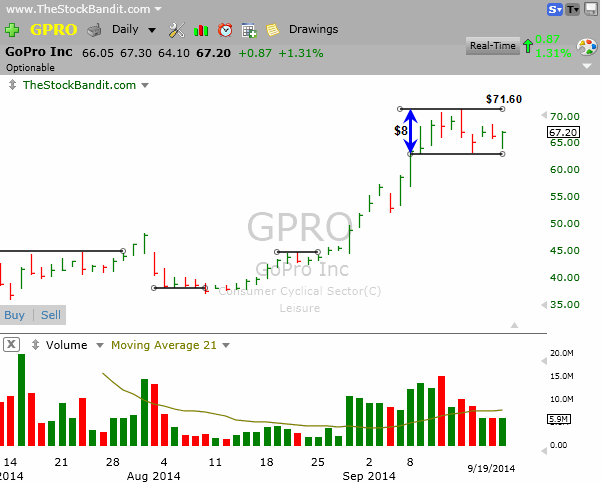 YELP is building a mid-level base after some recent weakness. A breakdown at $74.50 makes a new correction low and offers potential on the short side.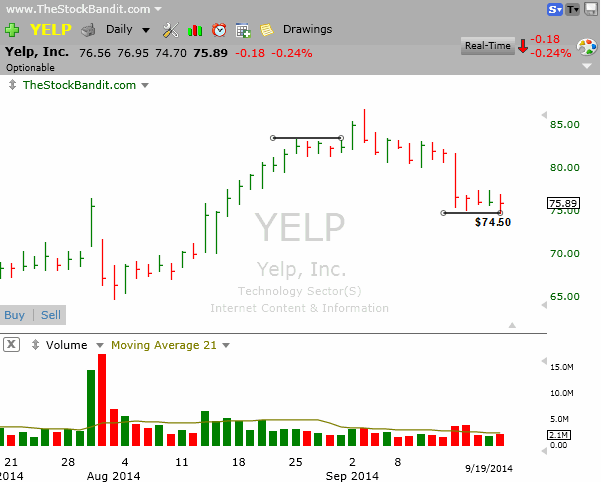 NFLX is wedging here to create a bear pennant. A break below $452 should invite more selling with room down below $420.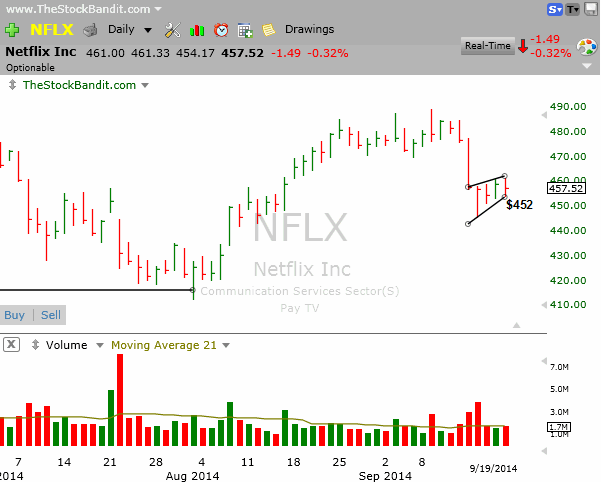 VNET bounced back from its waterfall selloff but weak finishes in 3 of the last 4 sessions do not look encouraging. A break below $19.80 and there's room on the short side.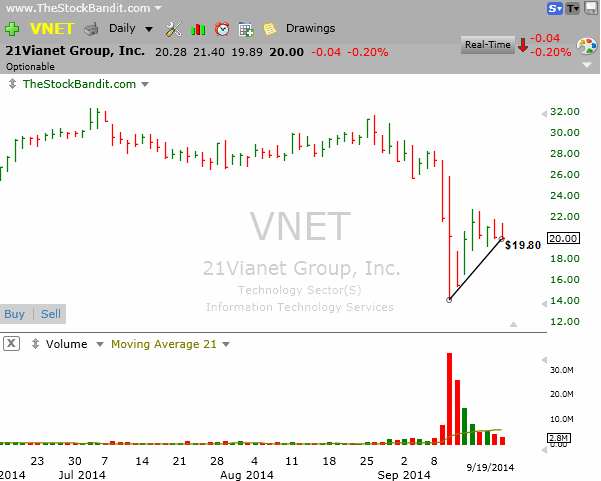 Through the nightly service, I share swing trade setups with members here including my planned entry, stop, and target levels. Check out the trial if you'd like to kick the tires.
Trade Like a Bandit!
Jeff White
Take a trial to our Stock Pick Service to get our trades.