The major averages finished Friday's session just a few points from where they ended the prior week, which translated into a brief but much-needed rest in an extended tape.
I reserve my daily trading plan for members of the site, but I wanted to share 5 setups of interest with you as we head into a new week of trading.
Put them on your radar and keep assessing them daily. As setups are negated or fail, seek out some replacements. As setups confirm their patterns, observe their price and volume behavior closely to gauge whether or not they still have some gas in the tank.
By the way, I do not have any positions in the stocks listed and am only interested in entries beyond the highlighted levels. Should price fail to push beyond the levels listed, I'll take no action.  Price provides the proof, then I make an entry. Here we go:
FB has broken out of its trading range and a new high may allow for the $5 measured move to take place. This is closely tied to the price action in the NASDAQ, so any failure in the latter would quite likely affect this stock.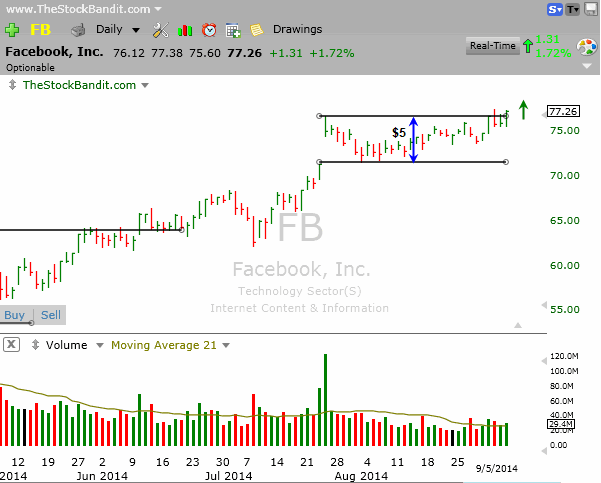 LOCO is facing short-term resistance but a move through $37.80 would invite a test of the August high.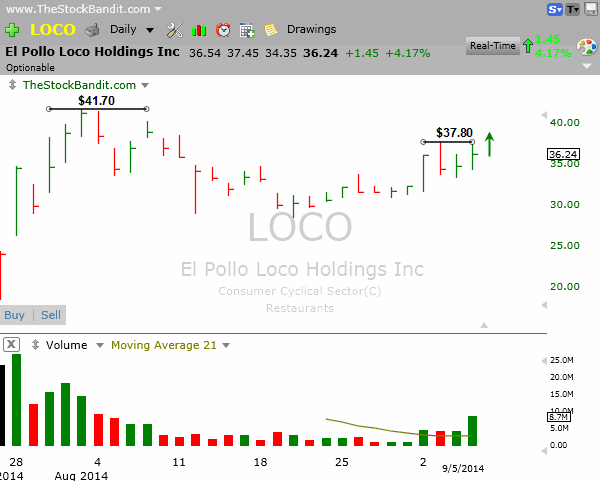 DSKY is churning beneath key resistance but a new high at $22.50 would set it free for higher prices.
LGF is sitting just beneath multi-week resistance. A push through $33.20 would allow some upside momentum to build.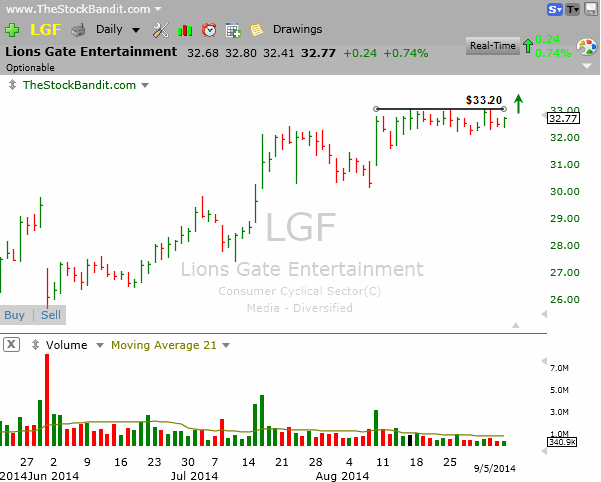 AGCO is resting narrowly above key support here. A break below $47.60 would likely trigger sell stops and begin a new leg down to continue the trend.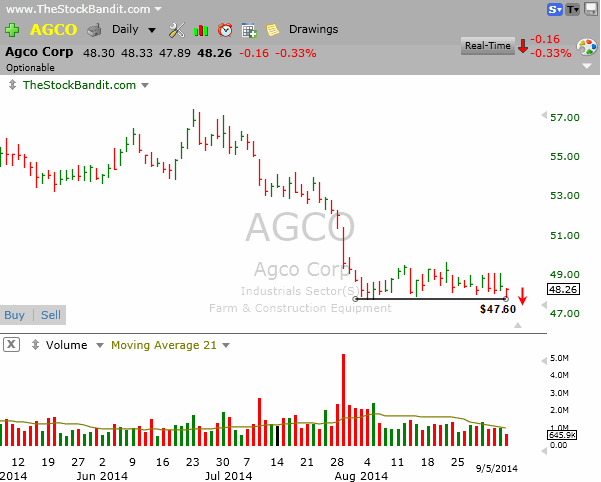 Through the nightly service, I share swing trade setups with members here including my planned entry, stop, and target levels. Check out the trial if you'd like to kick the tires.
Trade Like a Bandit!
Jeff White
Take a trial to our Stock Pick Service to get our trades.