The DJIA just formed a lower high, the S&P 500 just failed its breakout at 1850, and now the NAZ and RUT are each within 1 point of their respective support levels.  It's shaping up to be another important week for the market, and we'll see whether or not the bulls use geopolitical developments as cause for securing profits.
It's been a good year so far for Bandits as we've been able to close out recent profitable trades on both the long and short sides of the market.  This two-way price action should continue to provide us with some great opportunities.  Check out the trial of the stock pick service to get my trades (they're worth it).
As we head into a new week of trading, it's time once again to take a look at the indexes and the key levels they're dealing with. This will impact how individual names move, so it's where every new trading week should begin.
NAZ – The NAZ has returned to test its breakout level from February at 4246, closing less than 1 point from there on Friday. This pullback has been healthy and needed, but a breakdown here could easily cause the selling to accelerate.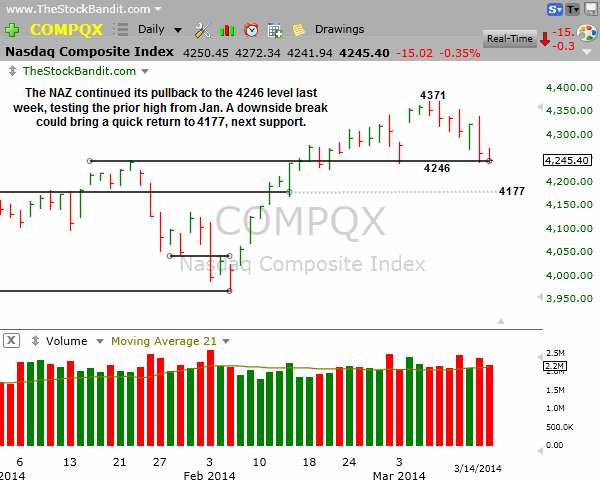 SP500 – The S&P returned to 1850 last week and then gave it up, making for a breakout failure.  The next level to watch on any additional downside from here will be 1823.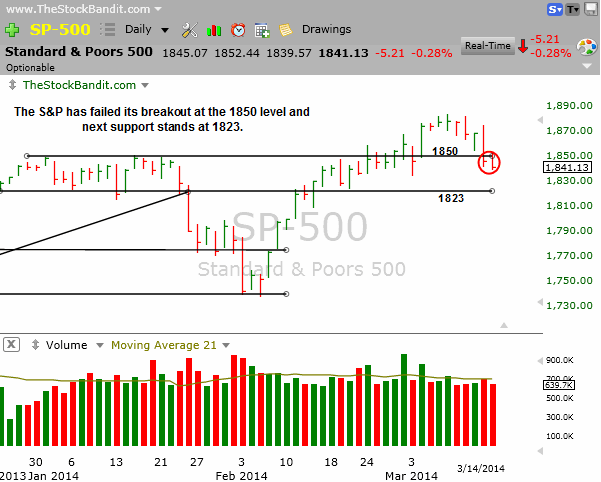 RUT – The RUT is right back to the 1182 area where it peaked in January.  The return to this key level makes for an important test here as we see whether the recent slide from 1212 will hold or accelerate.  Either way, after a 12% lift from the February low, this kind of pullback is healthy.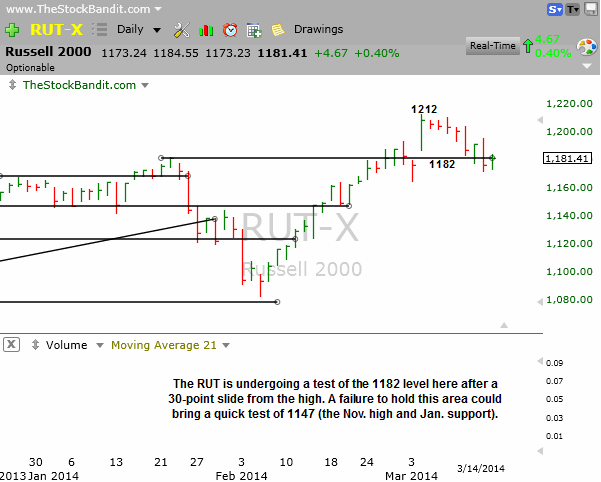 DJIA – The DJIA has lagged the others and just confirmed a lower high (16505 vs. 16588).  This is an important technical development and now we'll see if the round number at 16000 will hold.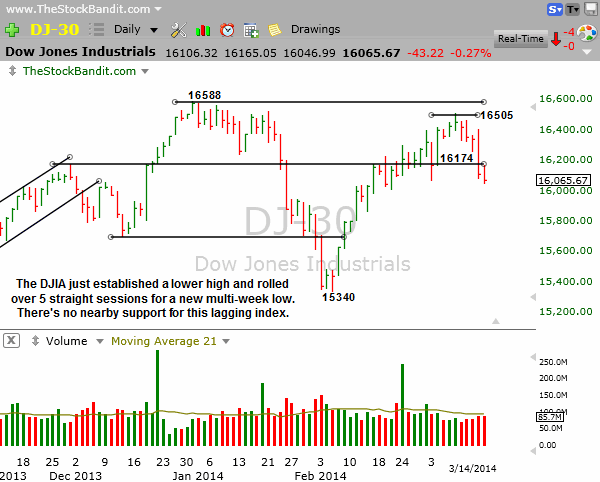 VIX – Concern is on the rise, although it's not anywhere near historically significant levels.  The big number for over a year and a half now has been 20, which is coming into view after this index held a higher level of support recently and then turned up and away from it last week.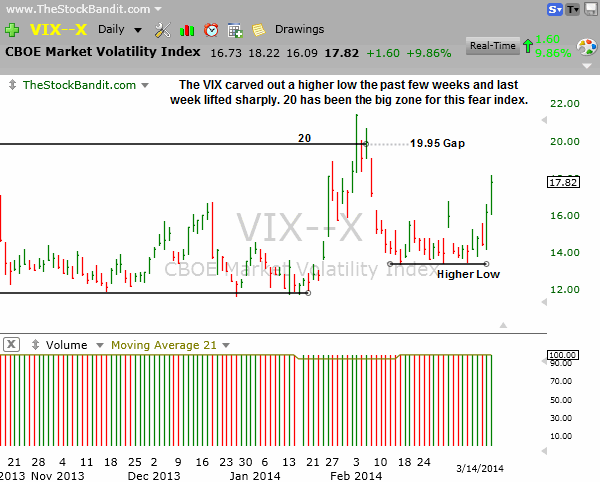 Trade Like a Bandit!
Jeff White
Follow @TheStockBandit