There are some mixed signals among the averages right now, but there's reason to err on the side of caution after some hefty declines last week in the more speculative indexes.  Picking and choosing spots is wise given the current conditions, so stay selective out there.
As we head into a new week of trading, it's time once again to take a look at the indexes and the key levels they're dealing with. This will impact how individual names move, so it's where every new trading week should begin.
NAZ – The NAZ gave up 2.8% last week and even the two advances it saw both had weak finishes.  The path of least resistance is down for now.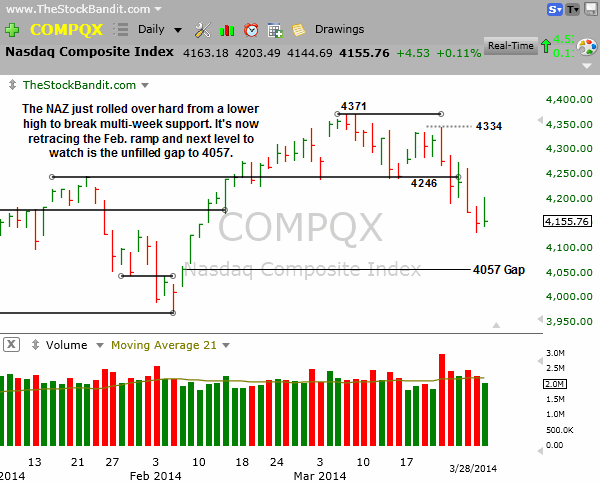 SP500 – The S&P finished last week above 1850, but not by much.  It is respecting the trading range but keeps knocking on the door of support.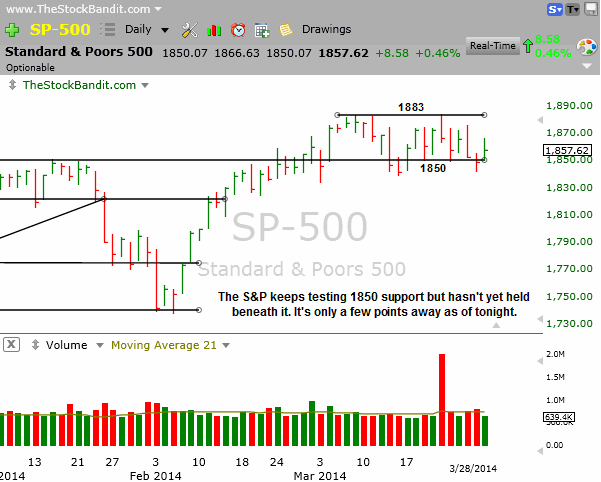 RUT – The RUT gave up 3.5% last week, once again proving to be the leader in terms of move magnitudes.  To see small caps correcting like this tells us that the hot money is backing away right now.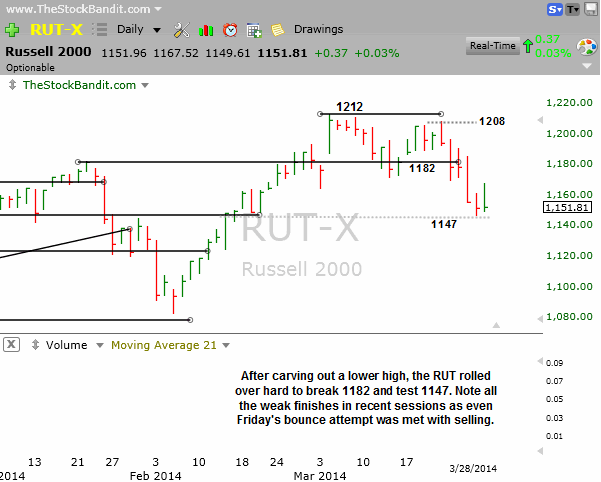 DJIA – The DJIA peaked before the others and still hasn't cleared the December high.  However, it's currently holding its ground.  The big key here is the lower high it keeps respecting.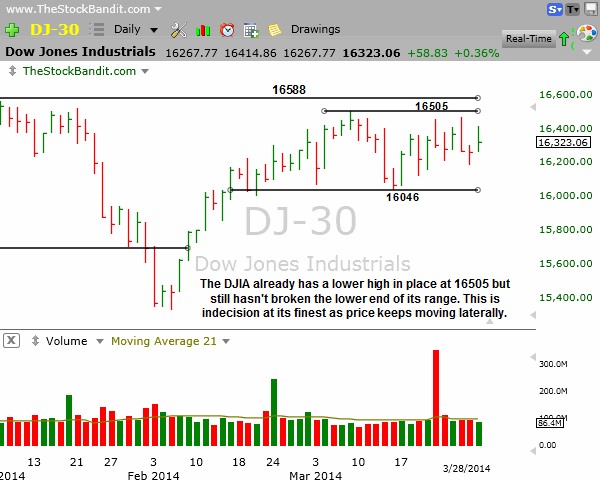 Trade Like a Bandit!
Jeff White
Follow @thestockbandit