The wait for direction continued last week with the senior DJIA and S&P 500 each finishing again right near resistance while the more speculative NAZ and RUT ended the week not far from their respective correction lows.  Eventually, one side will pull the other along with it, but for now the jury's still out.
As we head into a new week of trading, it's time once again to take a look at the indexes and the key levels they're dealing with. This will impact how individual names move, so it's where every new trading week should begin.
NAZ – The NAZ has lower highs and higher lows over just the past few weeks, so buyers are getting a bit more aggressive on dips and sellers are staying aggressive on bounces.  Eventually, we'll see one side win out with either a breakdown or a higher high.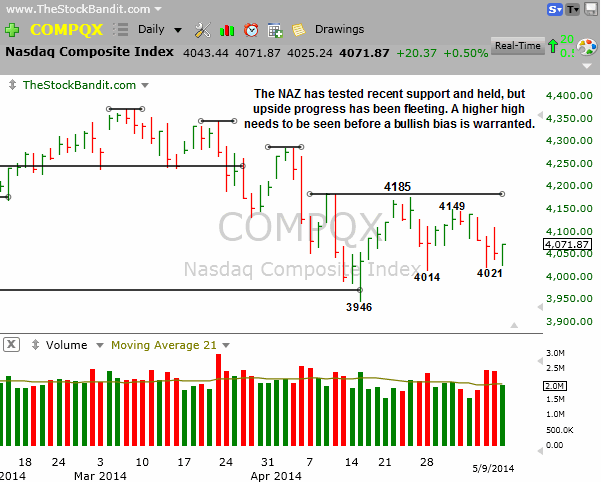 SP500 – The S&P has repeatedly cleared 1883 on an incremental basis, with each break having failed right afterward. This week, it will have another chance, so we'll see how a breakout gets treated if it occurs.  An immediate new high (within 2 days or so) would be expected on any meaningful break above this major resistance area.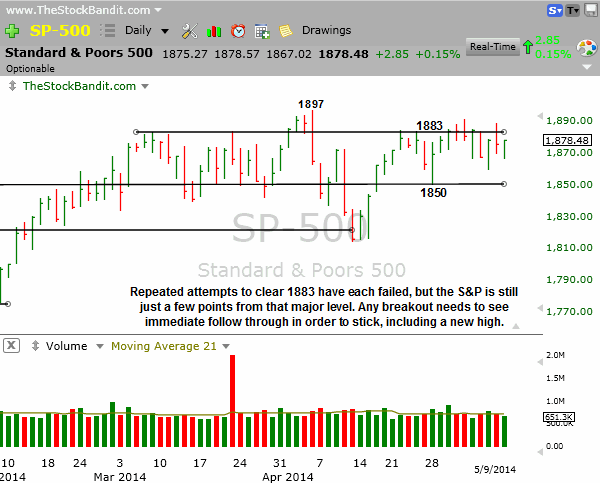 RUT – The RUT neared major support last week and held, but still has a bearish bias with all the lower highs it has created in the last two months. That needs to change before a bullish bias should be embraced.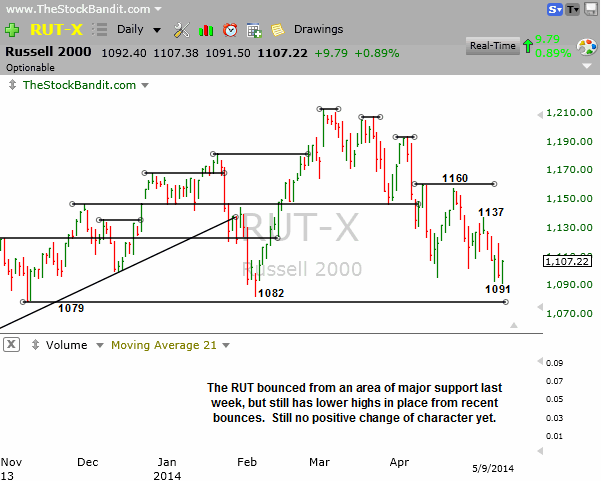 DJIA – The DJIA is facing a potential breakout here once again, but likely needs other indexes to exhibit strength in order for a push through to stick.  It's decision time yet again.  An upside resolution could bring a 550-point measured move out of this multi-month trading range.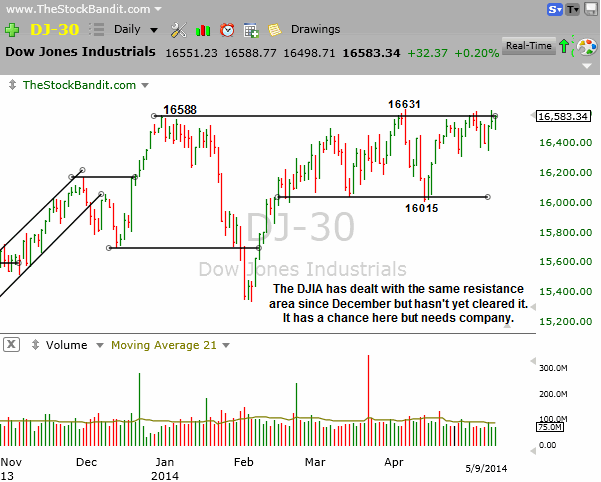 Trade Like a Bandit!
Jeff White
Take a trial to the Stock Pick Service to get my trades.
Follow @TheStockBandit on Twitter