The market lifted ahead of the long weekend to leave both the NAZ and S&P facing major levels.  That sets the stage for a make-or-break scenario in the short term, so we'll see if the tape becomes more emotional or if instead the choppy action of late simply continues.
As we head into a new week of trading, it's time once again to take a look at the indexes and the key levels they're dealing with. This will impact how individual names move, so it's where every new trading week should begin.
NAZ – The NAZ gained 95 last week and now faces a major level at 4185.  If it can get through, 4286 is the next level to watch.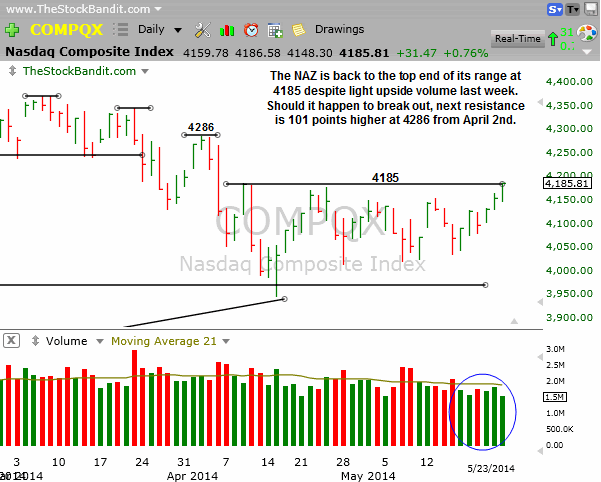 SP500 – The S&P finally closed above 1900 on Friday and now faces the intraday high of 1902. Bulls don't want to let yet another breakout fail, so this next week is going to be important.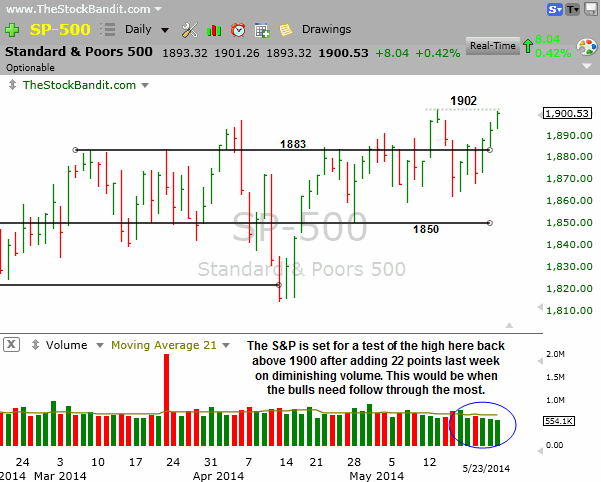 RUT – The RUT held major support but still hasn't made a higher high.  1137 needs to be cleared to change that.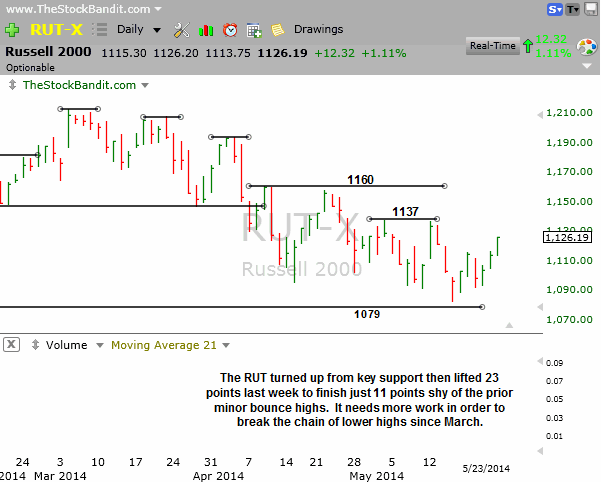 DJIA – The DJIA is back above resistance but only slightly.  Upside volume may need to improve if this index is finally going to see a lasting move higher out of this range.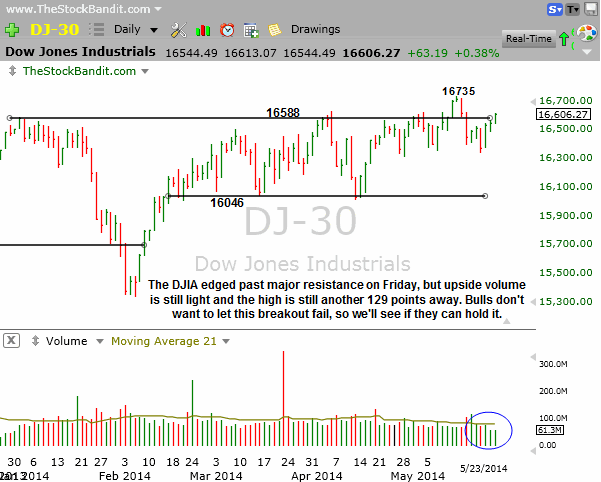 Trade Like a Bandit!
Jeff White
Take a trial to the Stock Pick Service to get my trades.
Follow @TheStockBandit on Twitter