Lots of energy-related names out there turning heads. Not just catching a bid lately, but actually showing some (dare I say) accumulation.
Did you notice what happened today, with the gap lower and morning weakness largely being eliminated by the end of the session. Weakness was bought, not sold. Definitely noteworthy.
I reserve my daily trading plan for members of the site, but I wanted to share a few names in this group which are working on inverse head and shoulders patterns. Keep them on watch, they could really move.
RES is sitting just shy of the neckline of its inverse head and shoulders pattern, which would be crossed near $14.  Note the higher low was formed last week and the upside volume spikes in recent sessions.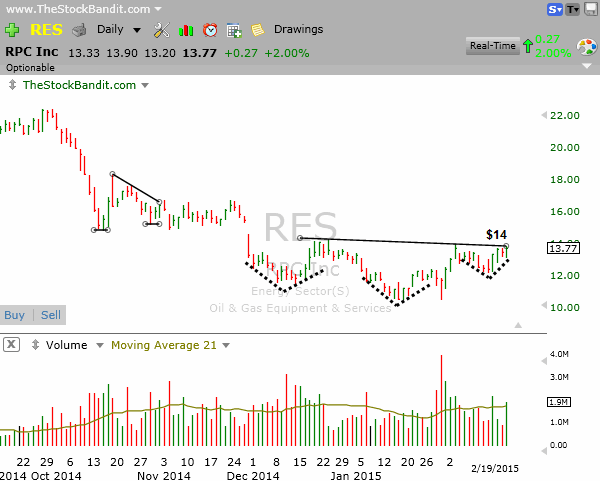 RIG is still under construction as the right shoulder needs more work, but in a week or two it could be ready to cross the neckline, currently at $20.65.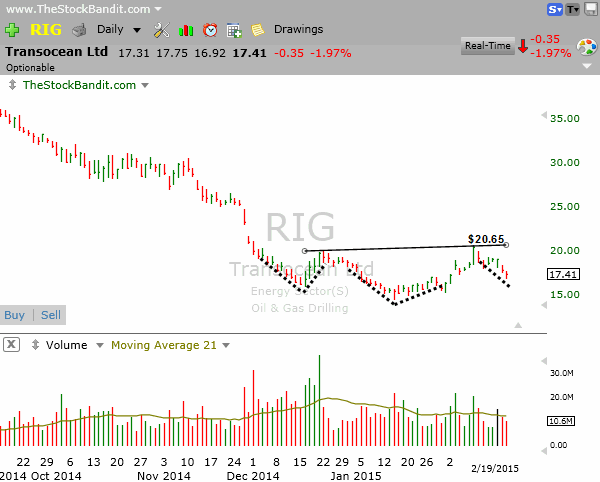 WFT is just now clearing the neckline ($12.51) and now needs to exhibit some additional strength to get going.  Momentum may not be far away in this one.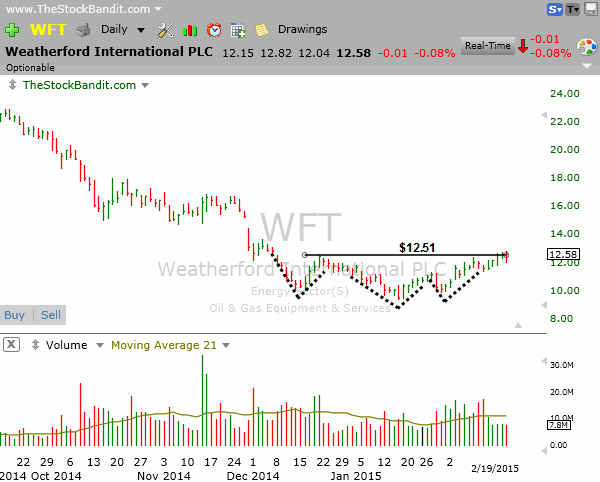 If you just want exposure to the group, an ETF will do the trick. The moves may not be as powerful, but you get more certain participation if the sector exhibits strength. XLE is currently retesting the neckline area ($81) after a modest 2-day dip but had a nice intraday recovery today as morning weakness immediately got the attention of buyers.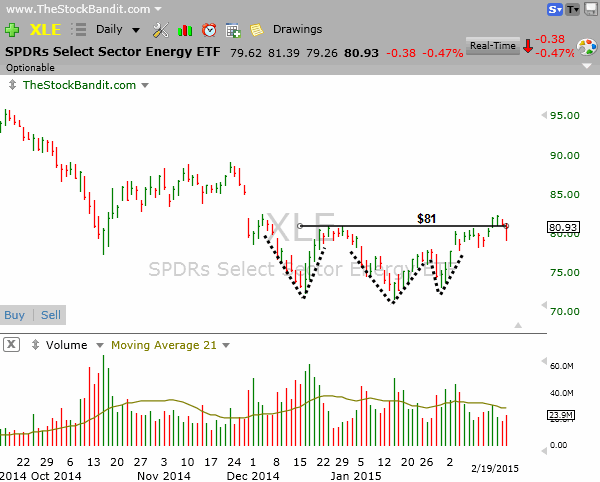 Through the nightly service, I share swing trade setups with members here including my planned entry, stop, and target levels. Check out the service today.
Trade Like a Bandit!
Jeff White
Follow @TheStockBandit