The indexes continued their slide last week but more individual charts are starting to set up now for plays in both directions.
Although my detailed trading plan is reserved for members of the site, I wanted to nonetheless share 5 setups of interest I ran across this weekend in doing my research.
Put them on your radar and keep assessing them daily. As setups are negated or fail, seek out some replacements. As setups confirm their patterns, observe their price and volume behavior closely to gauge whether or not they still have some gas in the tank.
Here are 5 setups of interest for this week:
MGA has pulled back but is trying to stabilize here. A turn up through the trend line could set it free to lift back toward the recent high.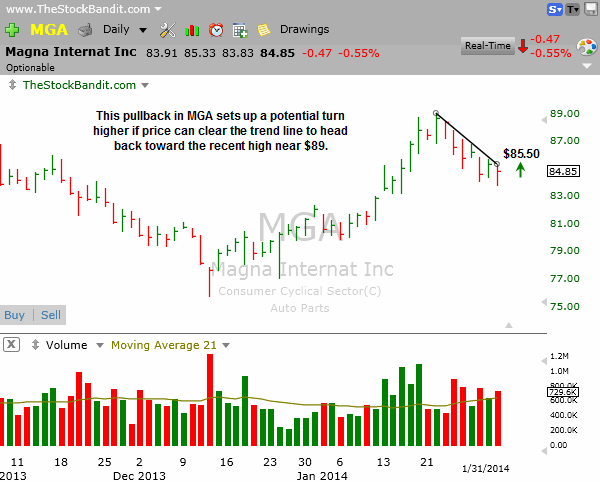 CZR is starting to break out of this descending channel and could soon be challenging the recent high near $24 again.  Any upside continuation would add validity to Friday's bullish engulfing bar.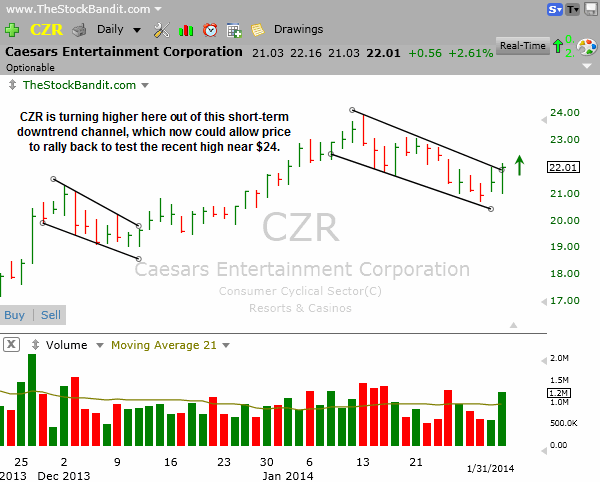 FDX was covered here two weeks ago and since then that bearish pattern has played out nicely.  Here the stock looks vulnerable to another decline if the short-term base gets broken to the downside.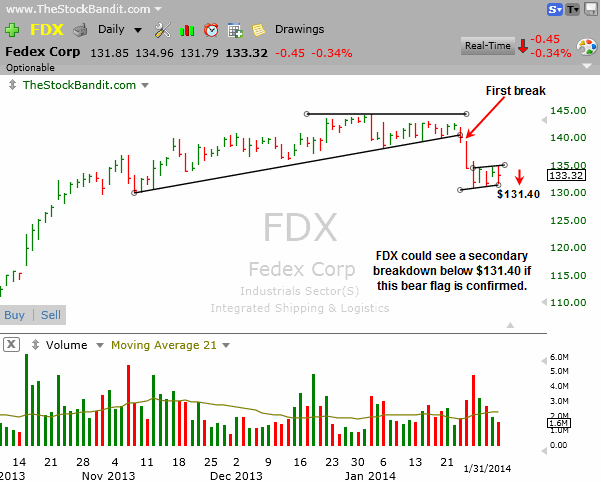 BIDU is set to report earnings on Wednesday this week, and I don't believe in holding stocks into earnings reports. However, it may offer some opportunity in the early portion of the week if it happens to undercut $155 to start another leg lower within its current downtrend.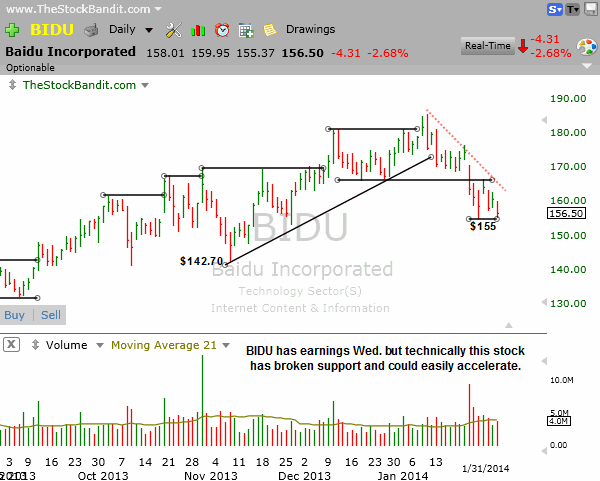 X has paused but remains in correction mode.  This rising wedge pattern is bearish and would be confirmed upon a break of the lower trend line, currently at $25.35.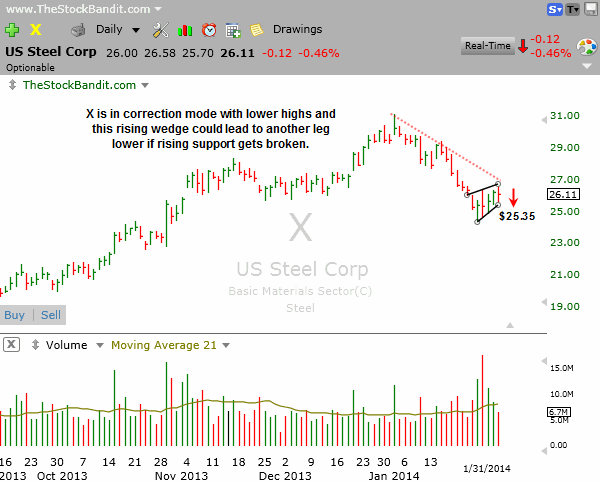 Through the nightly service, I share swing trade setups with members here including my planned entry, stop, and target levels. I also produce Charts on Demand for a special Thursday educational video. Check out the trial if you'd like to kick the tires.
Trade Like a Bandit!
Jeff White
Take a trial to our Stock Pick Service to get our trades.