Maybe you noticed, or maybe you didn't.
The VIX closed below 12 today for the first time since August 5, 2013.
That break last summer coincided with the start of a 4.5% S&P 500 slide over the next 3 weeks, which is just what tends to happen when extreme complacency arrives.
This fear index isn't forbidden from going lower, but historically this has been an area it has held. Any turn down in the market would coincide with a VIX lift, so it's something to keep an eye on here as the S&P again deals with key resistance where it has failed a number of times in the past two months.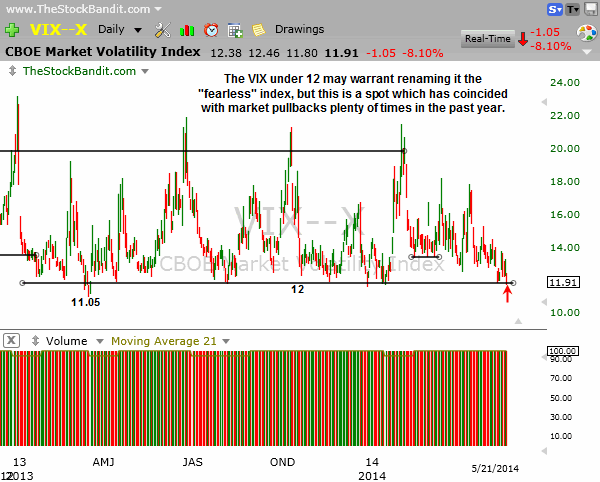 Trade Like a Bandit!
Jeff White
Take a trial to the Stock Pick Service to get my trades.