The common gap is the most frequent type of stock gap.  Common gaps occur within the normal course of trading and are insignificant developments in terms of price action.  Common gaps are minor in size, occur often, and are not accompanied by high volume.  Common gaps tend to fill soon after they are formed.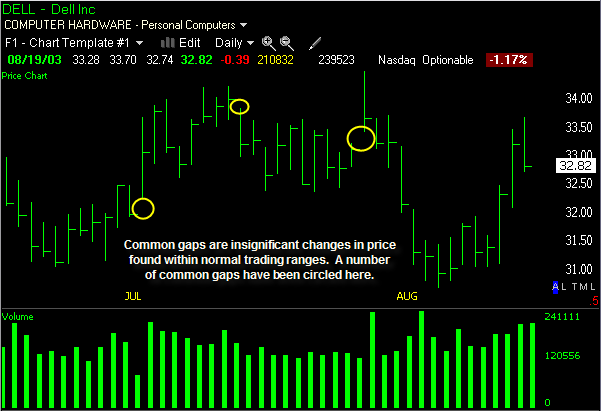 The example stock shown above has several common gaps.
Be sure to learn more about stock gaps, including breakaway gaps, exhaustion gaps, and runaway gaps.