Streaks. They're everywhere all of a sudden – have you noticed?
There has been some highly unusual price action to see them so widespread, and they can be found right now on both the upside and downside.
Beyond the novelty, we have to wonder what these are saying about the current market structure.  Have the bots gone crazy?  Maybe, but just like the board posted beside the roulette wheel in Vegas, they don't mean anything in terms of what's next.
There's still roughly a 50/50 chance that the next bar will be green or red.  Fading streaks rarely pays, so don't jump to any big conclusions about easy money once you find one.  They could continue to defy gravity, or a reversal just might kick in anytime.
Here are a few stocks which are streaking right now:
FANG still doesn't want to relent and the current advance stands at 15 straight.  Shorts are in pain and longs are downright greedy into this parabolic move.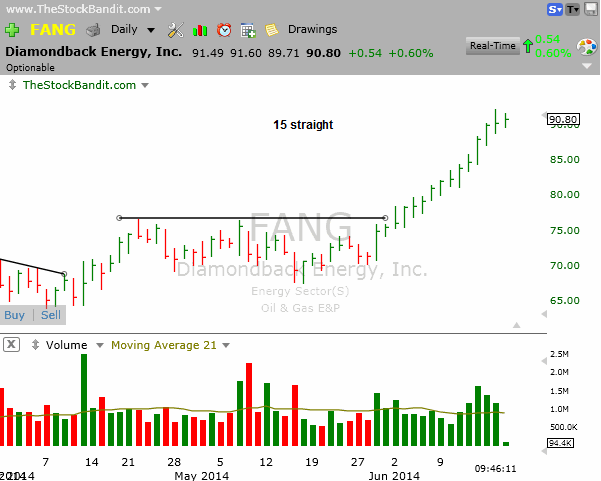 UBNT has been straight up for 12 sessions now.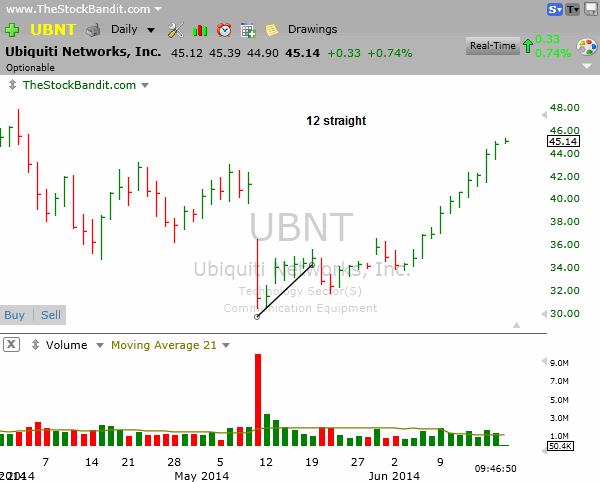 GLNG is going parabolic as well as it reaches double digit days at 10 straight with no signs of letup.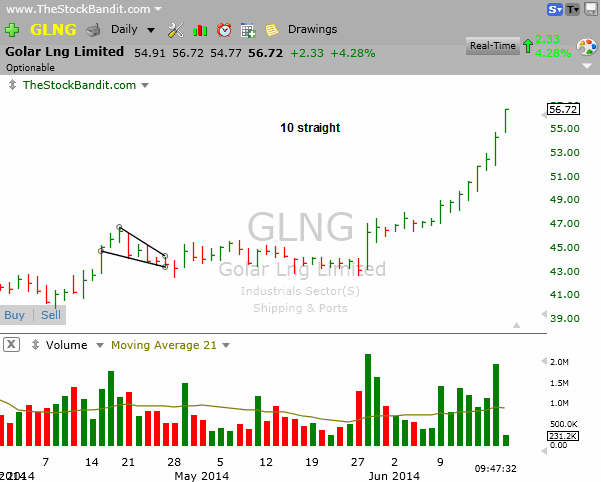 NFX is working on number 13 today (also 16 of 17).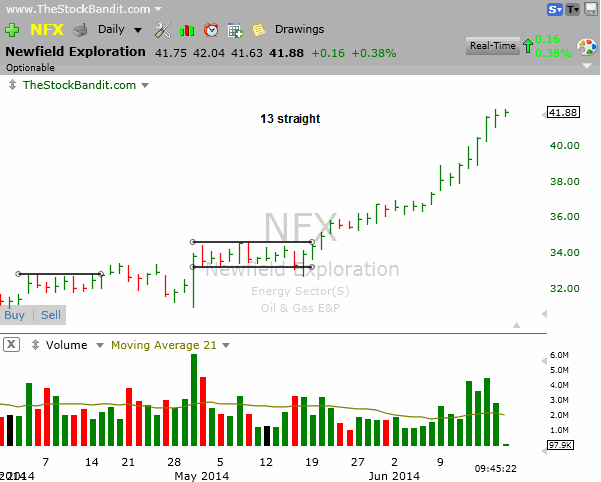 LPT has been streaking on the downside, currently working on its 9th straight decline.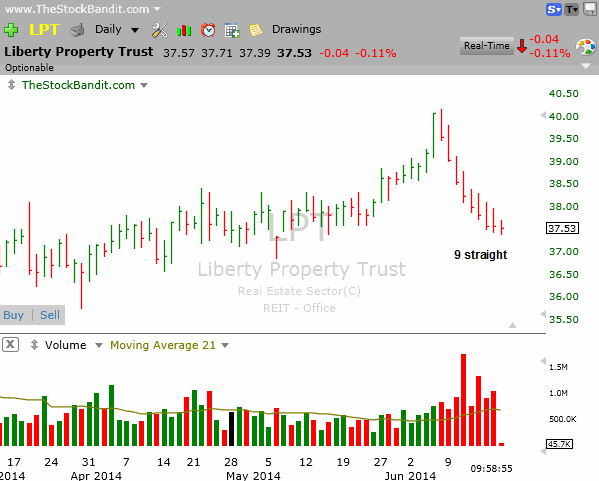 The list goes on to include others like SZYM, WAGE, BCOV and others.
But what if price finally turns around, what should you expect?
No predictions here, but keep in mind the old adage the trend is your friend. Streaks which have recently been broken have not been met with sudden reversals. Take these, for example…
SMH saw 15 straight advances before it finally relented with a whopping 11c selloff.  After that, it was right back on the northbound train to continue the trend.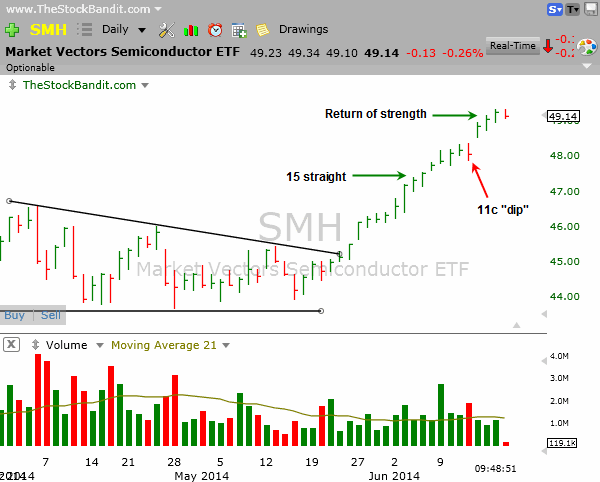 RPTP ran 7 straight days before red returned, but that has simply set off a short-term rest just a short distance from the highs, not a downside reversal.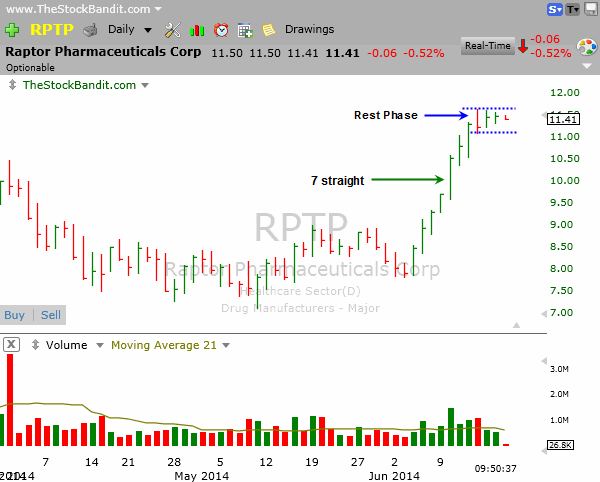 AMKR is perhaps the best example to show. It has had several streaks just since May, including 10 straight, 6 straight, 4 straight, and 7 straight. Each was interrupted by a little red, but in every case it was simply a temporary pause before the trend continued.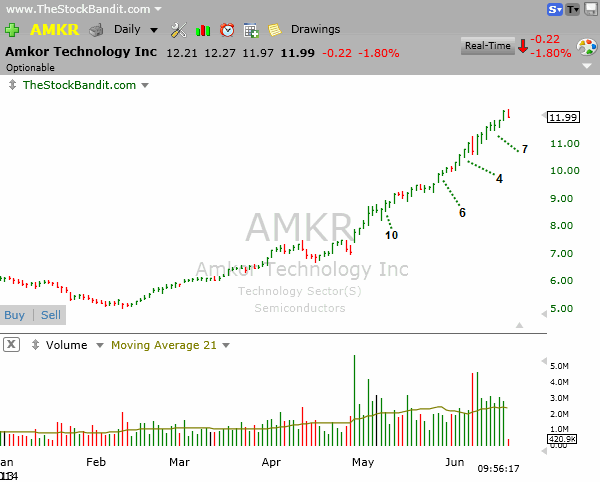 Contrarian trading can be a great approach in the markets. However, it's usually best to employ such a strategy when price has been indecisive anyway or a key level is being approached – not when price is on a nonstop run into oblivion. Stepping out in front of the proverbial freight train for a hero trade can bury you, so pick your battles carefully.
If you want to learn more about my different trading approaches, including reversals, check out the stock trading courses. They come with lifetime access and I'll help you directly when you need it.
Trade Like a Bandit!
Jeff White
Take a trial to the Stock Pick Service to get my trades.
Follow @TheStockBandit on Twitter