The indexes stumbled Friday from their best levels as Russia concerns triggered some profit-taking.  Now traders are considering whether last week's breakout can stick.
I reserve my daily trading plan for members of the site, but I wanted to share 5 setups of interest with you as we head into a new week of trading.
Put them on your radar and keep assessing them daily. As setups are negated or fail, seek out some replacements. As setups confirm their patterns, observe their price and volume behavior closely to gauge whether or not they still have some gas in the tank.
By the way, I do not have any positions in the stocks listed and am only interested in entries beyond the highlighted levels. Should price fail to push beyond the levels listed, I'll take no action. Here we go:
SLW has based and this consolidation is tightening. An upside breakout paves the way for another advance.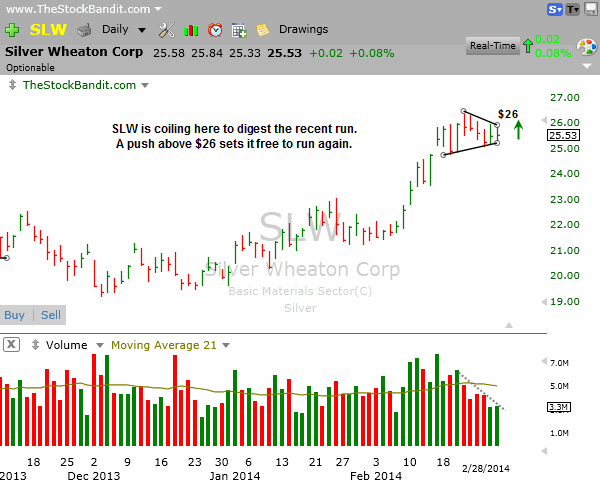 ESV is quietly basing here and a trend line break through $53.10 could signal continuation of the current recovery.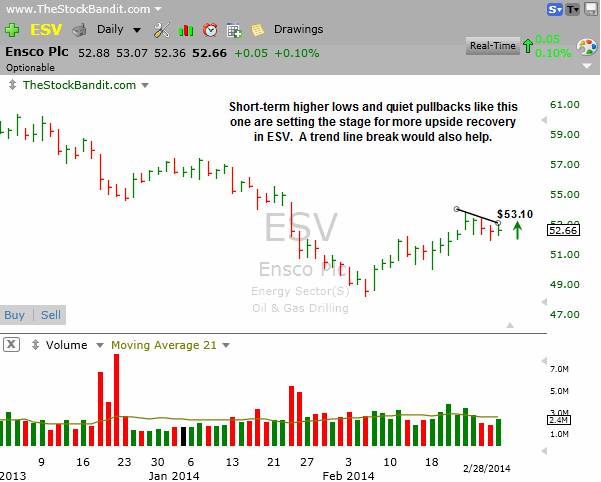 MU closed at nearly the same price in each of the last 4 sessions as price stabilizes after a dip. This sets up a higher low scenario but a trend line break through $24.50 would add to the effect.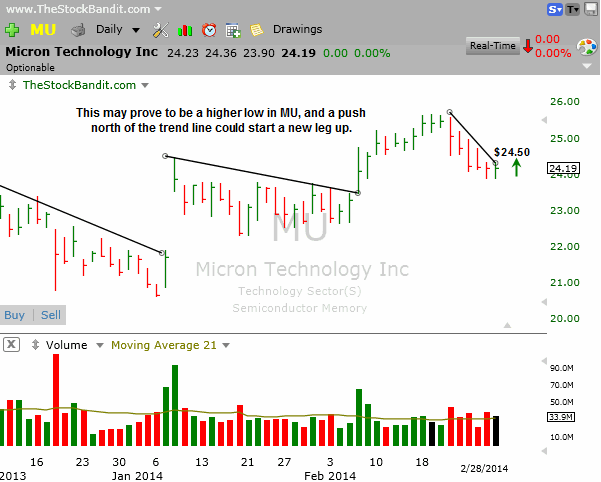 NUS is highly news-sensitive but the current bounce may be losing steam.  A break of rising support could trigger some profit-taking.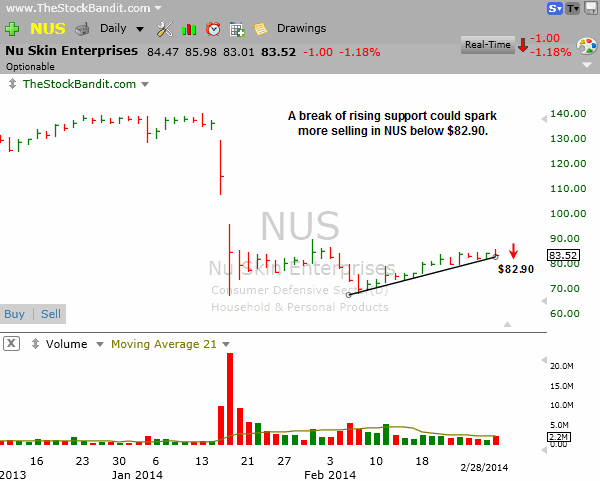 TWTR is leaning on short-term support but a multi-week low at $53.90 could trigger some stops and invite a test of the $50 area.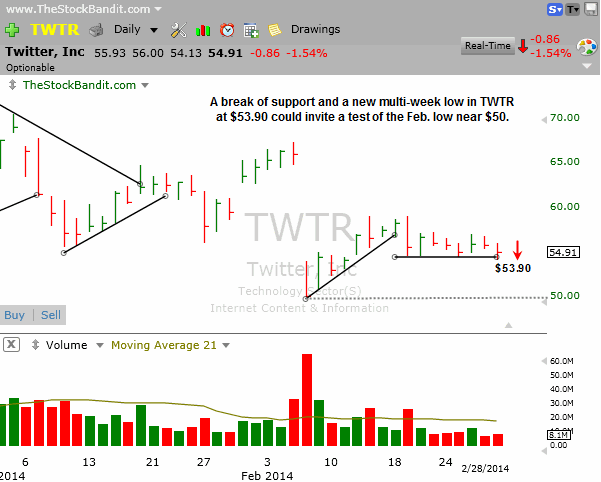 Through the nightly service, I share swing trade setups with members here including my planned entry, stop, and target levels. I also produce Charts on Demand for a special Thursday educational video. Check out the trial if you'd like to kick the tires.
Trade Like a Bandit!
Jeff White
Take a trial to our Stock Pick Service to get our trades.